Stephanie Evans is the founder of Canterbury-based beauty products company Oasis Beauty.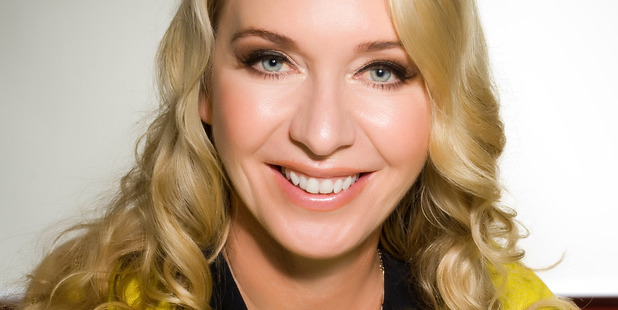 Can you tell me a bit about your business?
After hitting the big 3-0 and still not being able to afford 'good' products for sensitive skin, I started developing my own formulas in the kitchen. Fifteen years later these experiments have grown into a full-time venture, with my company, Oasis Beauty, now supplying 18 different products to around 250 retailers across the country.

Our business is based 7km from Oxford, in rural Canterbury, and we have three full-time staff who manage sales and our website. All our products are made in the South Island and have been developed specifically for New Zealand women.

How much do you spend on advertising and how have you arrived at this budget?

Up until recently, just 2 per cent of our annual turnover was spent on advertising. Instead, we invested into other areas of the business with a view to enhancing the customer experience. My view is that once you've got that hard-earned customer, you make it hard for them to leave. This has meant Oasis Beauty has grown steadily and quietly by acquiring good quality retail and wholesale business through word of mouth.

The brand is now stocked in more than 250 retailers throughout the country and our focus has shifted to supporting these retailers by reaching a larger audience and driving customers into their stores. In light of this, this year we've allocated 3 per cent. That may not sound like a great amount but our turnover is significantly increasing year on year so we've decided to up our ad spend at the same time.

Where do you spend your advertising dollar and why?

We mainly invest in Google AdWords and Facebook.
Both have excellent reporting so we can easily see whether the ads have been successful or not and we can set the exact amounts we want to spend. Having an online advertising strategy makes sense for us as we have an online presence and one of our business objectives is to drive online sales.

In print, we place ads in trade publications, local newspapers and national magazines. The local newspapers are targeted specifically to support our key retailers and the customer base in their area while the national magazines are about building brand awareness. It's not always possible, but we do try to include a call to action in our print advertising so we can see if it's worked or not.

Recently we also dabbled with radio advertising. It was a spur-of-the-moment decision that wasn't particularly successful.

What kind of return are you seeing from your advertising investment?

We get a good return on our advertising strategy. This is reflected in the strong growth of the business, which is around 40 per cent year on year. The rule of thumb I use when investing in new advertising is the minimum ROI in dollar terms must be double the amount I've spent on advertising.

We calculate ROI by monitoring the number of new enquiries received into the office and at an individual retailer level by monitoring how we are performing in-store.

Lastly, what advice would you have for other small business owners about where and how to spend their advertising dollars?

Get your house in order first. There is no point in advertising if you can't back it up with a good customer experience. When you do advertise, try to include a call to action, otherwise it's hard to monitor whether the investment has been successful or not.

For small businesses, budgets for advertising are always tight. Google AdWords works for us as we're able to set a budget and track the return through Google Analytics; it can be hard with print advertising to know how many people have actually seen the placement and whether it's prompted them to visit our website and make a purchase.

When you do decide on an advertising medium, you've got give it a decent chance of success. Just one ad placed once in a magazine will not transform your business. The same applies for online advertising. People need to see your ad a number of times before taking action. You need to do your research, stick with it, and fine-tune your offering while being careful not to blow your budget.
Finally, I believe word of mouth is the best form of advertising. Despite our advertising investment, this is still the best-performing strategy for us. Treat your customers right and they do the advertising for you.
Coming up in Small Business: Employee share schemes are an increasing trend, particularly in the technology sector. Why and how have some small businesses implemented these? If you've got a good story to tell, drop me a note: nzhsmallbusiness@gmail.com