Nearly one third of billion-dollar firms are family-owned — but that doesn't mean being in one is an easy ride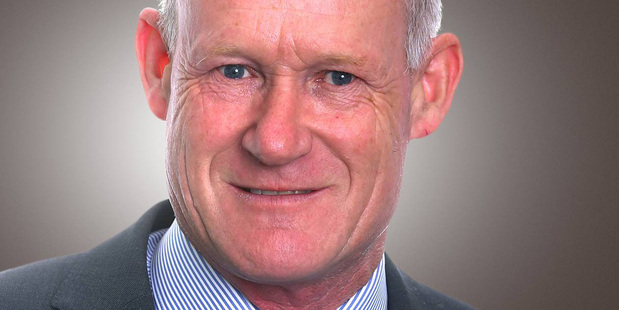 Family business is big business: nearly a third of the world's billion-dollar companies are family owned, and they deliver between 70 per cent and 90 per cent of global GDP.
Those figures come from a PwC report this year called Bridging the Gap, which looked at issues relating to handing family businesses on to the next generation. While the potential for generating wealth from family businesses is clear, the report points out that only 12 per cent of family firms make it to a third generation.
For many families, the coming together of different generations within a business is an organic process, particularly for those who have grown up with parents running their own businesses.
Company director and chef Jamie Miller runs Parnell-based Mint Kitchen Catering alongside his wife, Giselle Trezevant-Miller, and their three children, James, Maurice and Phoebe. But Miller says he and his wife originally weren't too keen on their children working in hospitality, given it can be a tough industry.
"But we've had to learn to accept that they all want to work in the business that they grew up in and around. They have a genuine interest in the business and the hospitality industry and they've chosen this path of their own accord," Miller says.
Family firms list a number of benefits of intergenerational business: there's a clear understanding of each other's strengths and weaknesses, a strong sense of trust, flexibility in working arrangements and the ability to combine experience with new thinking and skills.
But you have to take the rough with the smooth. In contrast to the stereotype that the younger generation can ride on the coat-tails of their parents' success, 88 per cent of younger-generation respondents in PwC's research said they had to work harder than others in their family businesses to prove themselves.
Succession can be another tough topic to tackle. James MacQueen, a partner at BDO that specialises in family business, says members of the younger generation in family businesses are often eager to take up the reins, but find the pace of change frustratingly slow. For the older generation, the primary challenge is the emotional baggage around letting go.
To prepare for succession, MacQueen talks about the need to progress through the "four Ls": learning business, learning the family business, learning to lead the family business and learning to leave.
"Learning to leave is the hardest stage," he says. "In my experience, the older generation need a project or an activity to move on to otherwise they will be reluctant to let go."
As with all relationships - in family and business - communication is key. "Working with family is a big no-no according to many. Personally, I can say it is the best thing for our business, " says Nick Blair, who runs Bay of Plenty firm BOP RV with his mum and dad, Joan and John.
"I think you just need to remember everyone has different strengths, to talk all things through and presume nothing," Blair says.
"Good communication is the key for us, as is an appreciation of each other."