Tom Wallace is the founder and CEO of cloud-based property management software firm Re-Leased.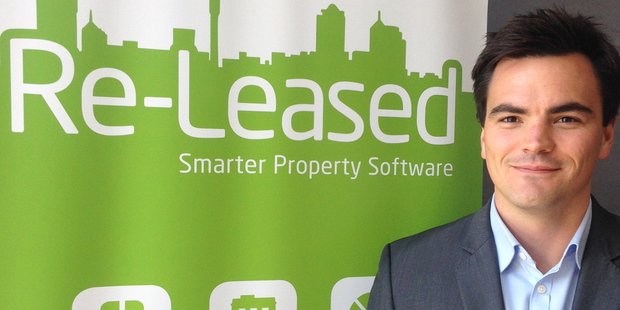 What is Re-Leased?

Re-Leased is a cloud-based property management software and we're part of the Xero add-on ecosystem. We began developing the software in 2011 after my experiences with what I thought was poor property management software while working for my family's property company. We launched to the market at Xerocon Auckland in 2013 and now have a team of seven, plus an external development team of four. Next month we are opening an office in Sydney, which follows the opening of our Melbourne office earlier this year. In February we celebrated our first birthday in the market by winning Xero's Best Emerging Add-On of the Year award.

Why did you decide to sell your software through the cloud?
Operating in the cloud means there are no barriers to who we can sell to. We have users across the globe including in the UK, US, Australia and New Zealand. Being isolated at the bottom of the world is no longer a drawback for companies like Re-Leased. In fact it has some huge advantages. For example, New Zealand is a great market in which to build and refine new products before expanding overseas.
This means we can attack new markets, such as Australia or the US, with a very mature product.

How have you gone about getting traction for your young company?

Being a tech company we focus a lot on our digital strategy. This involves having a great website with interesting content. Having a high ranking on Google is vital for any technology company, but we also work hard on our social strategy, which includes LinkedIn, Twitter and Facebook.

We also leverage the strength of Xero's partner network. They have built up a channel of over 5000 accountants and bookkeepers who love Xero and the add-ons. This gives us a one-to-many approach and allows us to reach a large customer base quickly. As a result we are just about to reach $1 billion of invoices processed between Re-Leased and Xero in just over 12 months.

What are some of the challenges of selling through the cloud?

Servicing the various time zones of our customers can be a challenge. For example, we have a really good client base in the UK, but we can only communicate with them for two short windows during the day. We get around this by making sure we have great online support documentation and are about to launch a library of support videos. However we plan to open an office in the UK within 12 months, which is really exciting.

What advice would you have for others thinking of starting a cloud-based business?
Anyone can launch a cloud business if you have a good idea that you are passionate about and have complete determination to make it succeed. New Zealand has a fast-growing reputation as world leaders in cloud technology. As a result there are plenty of smart and experienced people across the country to reach out to for advice who are more than happy to help out. Also there are hundreds of great books and blogs on cloud technology, which provide valuable insights and information on the industry.