Dean Young is the founder and director of BRAVEday, an insurance planning firm based on Auckland's North Shore.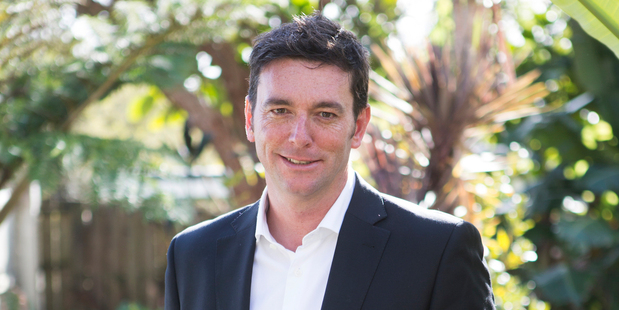 By way of background, can you tell me a bit about your business?

BRAVEday started as YFS in 2001 as a sole insurance adviser, being myself and a part-time personal assistant. My wife Tania joined to assist with administration shortly after this, as the workload was too much for a part-timer to cope with. We brought in full time staff in 2005 and YFS rebranded to BRAVEday in 2008. Instead of just being all about one person - that is, the adviser - the name needed to represent the company and its staff's outlook on life: to 'live boldly and have a BRAVEday'. The aim is for BRAVEday's clients to be able to face 'claim day' with confidence.

We are insurance specialists but the real reason that our clients choose us is because we believe in what we do - giving our clients the opportunity to 'just spend time' when the unexpected happens, and allowing them to be able to keep making choices when the worst happens. Insurance is simply the tool we use to help.
What awards programmes has your business entered and why?

We've entered the Westpac Auckland North Business Awards twice now. Six years ago we were a finalist in the customer service category and it was great to have two wins last year - small business of the year and employer of choice. That was a real coup for our team.
Entering the awards was an excellent opportunity for us to benchmark ourselves against the wider business community, as well as enhance our profile. We feel we do a great job, and by entering the awards it gave us an opportunity to test this theory, and to gain positive PR for ourselves and the insurance industry.

In 2013 I also accepted a nomination for the Professional Advisers Association (PAA) New Zealand Insurance Adviser of the Year - and won. It was great to receive recognition from within our industry and from my peers.

What benefits have you gained as a business through entering awards?

The obvious benefit for us was that the wins were great for team morale and our culture. It also elevated our profile within the business community, especially on the North Shore.
Entering the awards, and subsequently winning, gave us confidence that what we do and how we operate can be benchmarked against other successful businesses - and not just in our industry. As we are a service-based business it's satisfying to know the service we offer is as good as any. This is especially heartening as traditionally our industry is not known for great service. We've always liked to do business contrary to the crowd so this was a real win for us.

The preparation for our entry gave us a fantastic opportunity to revisit our process and look at why we do the things we do. This is a practice we have now incorporated into our business on a regular basis as it has confirmed the importance of constant refinement to our processes. We also realised that we need to measure more! By introducing more measurement across our business since our entry to the awards, we have gained some really good insights.

Alternately, have there been challenges in terms of undertaking to enter awards?

Entering the awards was very time consuming, however it highlighted areas where we could improve our business. By entering the awards we compiled a lot of information about our business in one location and we have since been able to use parts of that information for other purposes.

What are your top tips for putting together a successful entry?
• Start early - leave yourself lots of time.
• Only answer the questions that are asked, and be as succinct as possible.
• Seek input from your whole team; our experience was that it was really good for team engagement.
• Get your final draft reviewed by someone totally independent of your business.

Lastly, how have you leveraged being an award winner?

Social media is a big part of our how we manage our profile and engage with clients. Since winning we have actively promoted our wins via Facebook, Twitter, Linkedin and blogs as well as direct email to our clients and prospects. More recently we have also engaged an SEO specialist who also creates articles linked to our wins.