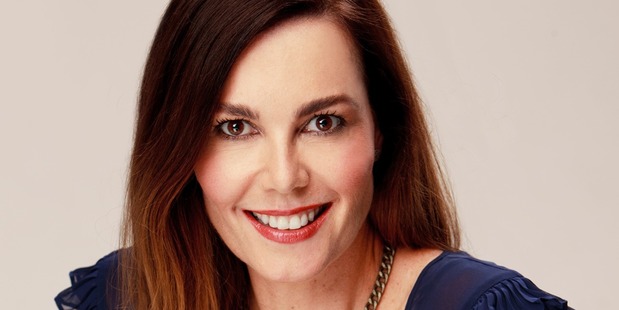 Why and how did you get into blogging?
I spent 20 years working in magazines both in Australia and New Zealand. I worked as a reporter on Woman's Day for a number of years before I started editing New Idea mag. I then edited Fashion Quarterly, CLEO and SHE for seven years before spending five years editing The Australian Women's Weekly - my last job in magazines.
Leaving magazines was a really hard decision for me because it was all I knew and I love magazines. However, I'd been following blogs for a few years overseas and felt that self-publishing - in the form of blogs - was something that would eventually take off in New Zealand and I wanted to be a part of that. I also didn't know a thing about digital publishing and felt like I was going to get left behind if I didn't embrace this new technology.
I also have two young sons and really wanted more flexibility in my career so I could spend more time with them. I'd spent so many years working really long hours and missing out on so much family time I wanted to work for myself and work hours that fitted in best with my family.
I started The Style Insider in August 2012 without a clue about what I was doing so it was very much a learn-on-the-job kind of thing. That's when Google really became my best friend.
How does your blogging generate revenue?
I am a full time blogger and while the revenue from my blog hasn't surpassed my magazine editor's salary, it's definitely getting pretty close.
Most of the revenue I earn from my blog is via sponsored posts, affiliate links and banner ads. There have also been quite a few speaking and presenting opportunities that have come my way as a result of the blog.
What strategies have you found successful in terms of building your audience?
What's been most successful for me is building my other social media channels and using those to attract readers to my blog. Facebook drives the most traffic to my site at the moment. I also think it's important to get a little schooled up on SEO so at least you're doing everything possible to attract some viral reach. I study my Google Analytics data really carefully to gauge what type of posts are attracting the most interest and this makes it easier to deliver what my readers actually want and like. I also run numerous giveaways, as these are traffic gold for me and my clients.
What would you like to see your blog become?
I really love what I do and that has always been a huge driver for me; if I love what I do and make enough money from it then I'm happy. I would like to grow my blog to the point that I could take on another staff member, as it would be amazing to have a little back-up and support from time to time. Being a one-man-band is by far the hardest thing about blogging. You have to do everything yourself, from sorting out your own IT issues to selling ads and creating content. It's definitely not an easy business and requires a heck of a lot of hard work to maintain your traffic - and without your traffic you have no business.
What are your top tips for small business bloggers?
• Blog as often as you can.
• Don't underestimate the importance of all social media channels.
• Find your niche and stick to it.
• Be nice to everyone.
• Don't give up.