Growth in love and appreciation for the pleasures of chocolate is helping to spur boutique industry in NZ.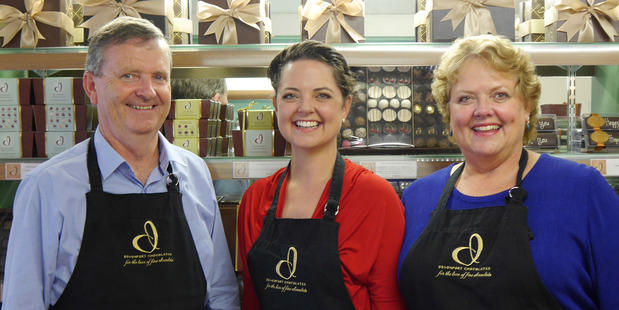 Chocolate is one of those little things in life that seems to provoke plenty of passion.
This is borne out in speaking to chocolatiers who typically seem to love the creative process of working with the sweet stuff.
Kako Chocolate founder and executive chocolatier Stu Jordan, for example, started his business after being made redundant and deciding he wanted to work with a product he really loved.
"I think the best thing about being a chocolatier is I now have a creative outlet," he says.
"After learning the techniques and disciplines of the art, I found all this creativity started bubbling out. And as that creativity started flowing, something changed inside me. I think the best way to describe it is simply that I rediscovered who I really was."
Chocolate is not only in the hearts of some; at this time of year it's also on most people's shopping lists in the countdown to Easter, and the chocolatiers also talk about their strategies for dealing with seasonal swells in demand.
Stephanie Everitt, owner of Devonport Chocolates, says the company's chocolatiers are fully employed at this time of year on their core job, while during quieter times they pack chocolate as well as make it. The company's permanent packing staff are also supplemented at busy times with part-time staff, usually drawn from the student workforce.
Chocolate consumption in New Zealand is on the rise, as is the number of boutique chocolatiers, according to Keith Sharp of Mocha Events. Spying those trends, Sharp and his wife Jill have founded The Chocolate and Coffee Show, which kicks off for the first time in Auckland on May 3. Another trend, says Sharp, is towards increasing consumer awareness of what goes into our food and many small chocolatiers are focusing on using organic and ethically sourced ingredients in their creations.


Mary Bennett, co-founder of Bennetts of Mangawhai, says many people now see chocolate as a superfood and search for high cocoa mass products.
"[But] I don't think it should be analysed in this way," she says. "It's a pure indulgence and I encourage people to eat whatever takes their fancy just for the pure pleasure of it."
Q&A - With Stephanie Everitt, owner of Auckland-based Devonport Chocolates
How did you get into the chocolate business and what do you like about being in the industry?
Devonport Chocolates was born in 1991 when there were no other handmade chocolate companies in New Zealand. The large international chocolate companies such as Cadbury and Nestle were well established but the smaller companies like Queen Anne had ceased to exist. So if you wanted to give a chocolate gift the choices were very limited.
Our family bought Devonport Chocolates in 1999. I had retired from my position in sales and marketing at Wendy Pye and intended to do English as a Second Language training and travel overseas. We knew the girls who owned Devonport Chocolates and I had thought that it would be a great little business to develop further. On the first day of my retirement the girls rang and said they had decided to sell. My other plans faded and we leaped at the opportunity.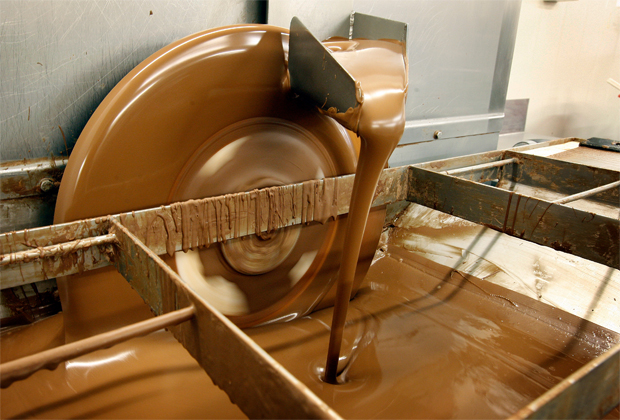 I had grown up on a farm and developed an affinity for gourmet food.
I decided our chocolate company was going to be pitched at the gourmet end of the market, given we were not going to be able to compete on price since we were handmade.
This meant an investment in ongoing staff training as well as machinery to temper the chocolate.
I also went to chocolate school in Melbourne.
The business now consists of the chocolate kitchen, three retail stores and our internet sales are also growing rapidly.
At present we have 14 full-time and eight part-time staff across the kitchen and our stores. I'm now mainly focused on the planning, selling and marketing sides of the business. My husband, Terry, is in charge of finance and is also the in-house engineer - he is brilliant at working out why a machine is not quite behaving as it should - and my daughter Caroline has responsibility for the three retail stores as well as our website.
Our customers, both retail and wholesale, expect fresh tastes and flavours throughout the year and I love meeting that challenge. For example, we're about to launch a new fair-trade hot chocolate range, as well as a cocktail range to be launched early next spring.
Is Easter a particularly busy time for the business?
Easter and Christmas are the peak times of the year for us. We have a solid core of excellent chocolatiers, who hail from New Zealand, the US and France, and are fully employed doing that at those busy times. In the quieter times they pack chocolate as well as make it.
We also have permanent packing staff all year round and they are supplemented at busy times by part-time staff, usually drawn from the student workforce. Sometimes it feels like we are continually training packers but we are fortunate that some of our students return each season.
What are some of the other challenges of operating a small business in this space?
We work constantly on improving our productivity, quality and training. Just before the global financial crisis we undertook a lean manufacturing course and this has been invaluable for maintaining our quality in the most effective way. We can make the most delicious chocolate in the world but it also has to be packed beautifully. The handmade chocolate market has become very crowded in recent years - New Zealand is very well served by such a great range of chocolate makers.
We still aim to set ourselves apart by our original focus on quality, freshness and unique offerings. Even though we have grown substantially over the years we still make everything from hand and class ourselves as artisans.
What's your Easter treat of choice?
My personal favourite is the tipsy truffle egg. One half is filled with caramel and the other half with chocolate ganache laced with alcohol.
I don't have a favourite of the three flavours - vodka orange, framboise or amaretto - it just depends on my mood at the time.