Judy Knott and Mary McDonald are the co-founders of Auckland-based businesses JCL Education, an education consultancy, and Fabulous Favours, a wedding favours provider.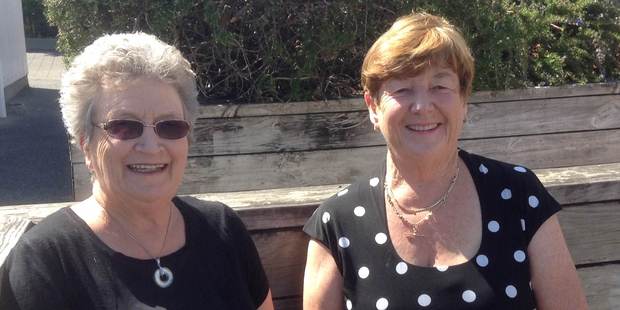 Why and how did you go into business together?
We've developed a great friendship and a sense of trust and loyalty over the many years we've worked together. In 1992 we set up an educational consultancy, having both been assistant principals in Auckland primary schools. We could see there was a demand from offshore to learn more about what we were doing in New Zealand classrooms, so for the next 20 years we travelled to many different countries presenting literacy workshops to primary school teachers.
During this time we visited universities in the US who were keen to send undergraduate students to complete their final teaching practicum in a New Zealand primary school due to New Zealand's international reputation in this field. To this day we continue to place up to 40 student teachers per year in classrooms in the Auckland area.
Over the last five years we have also both been involved in family weddings in the US where wedding favours are generally a feature.
For these weddings we were both involved in buying and presenting the favours for guests as a memento of these special occasions.
We realised this was a major task for a couple to do as preparation for a wedding and decided to take our partnership into a new venture providing beautiful and - wherever possible New Zealand-made - wedding favours for couples getting married in New Zealand or overseas.
Who does what in this new business?
We knew that the skills each of us would bring to this new venture would be complementary. For example, Judy's tenacity to research products and market the business to prospective clients marries well with Mary's flair for presentation of the wedding favours.
We enjoy shopping for products together and finding beautiful decorative trimmings to put together a wedding favour. The fact that we have similar tastes when choosing gifts and the presentation is an added bonus.
But most of the tasks in the business we complete together - attending wedding shows, gift fairs, writing advertisements, assembling the gifts, tidying up the mess. Although, in the tidy-up department there is a lot of whip-cracking done by Mary.
What are the factors that make your partnership work?
We have compatible work habits and excellent communication. In our education business we're known for our ability to present and engage with participants at our workshops. We have a personable approach that has carried through into this new business, which gives us an ability to relate to clients and appreciate their individual requests.
What are the challenges of working together?
We live on opposite sides of the city, which makes travelling distances a little difficult. We also have interesting discussions regarding the spending of money, but have never borrowed for either business.
What advice would you have for others thinking of going into business with a partner?
We think you need to have a compatible friendship with some shared interests.
It is essential to have complementary talents, trust, compatible work habits, good communication and well-founded decision making skills.
They say a successful partnership has many similarities with a successful marriage and that, in some ways, it is even more challenging to build a business partnership. We wouldn't agree with this; we've both survived long marriages so this partnership is plain sailing!


Coming up in Small Business: The end of the financial year is drawing near. It's often a time when small business owners are busy looking back to get their affairs in order, but do you also use it as an opportunity to look forward and set some goals for the year ahead? If you've got an end-of-financial-year story to share, drop me a note at: nzhsmallbusiness@gmail.com.