Volunteer mentor provides advice and encouragement as small business owners seek to expand options.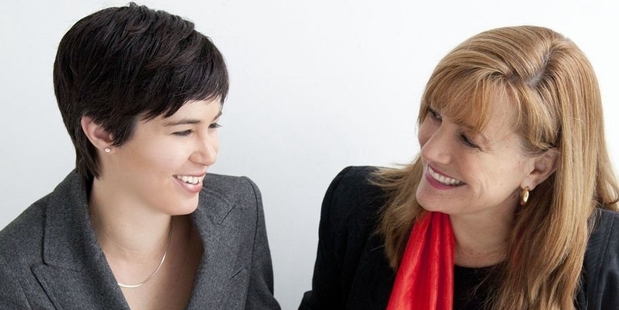 Ajay Marwaha - who has worked around the world in management and executive roles for companies such as Shell Netherlands, ArcelorMittal and Fonterra is a mentor to Kelly McLuckie and Jenni Ross-Janett, co-owners of Auckland-based small business Success Formula.
Marwaha became a volunteer mentor to the pair through Business Mentors New Zealand. He runs coaching firm Spirit Coaching and Consulting.
The mentee: Kelly McLuckie
Why did you seek out a mentor?
In the middle of last year we secured our first overseas client, as well as entering into a major Government-funded research project. We felt that to take our business to the next step we could really do with a sounding board, or an external set of eyes that could challenge us and perhaps give us ideas about how to upscale our operation.
Why did you think Ajay Marwaha would be a good fit?
Marwaha brings a vast amount of experience and an ability to ask the difficult "why?" questions.
It has been refreshing to draw on his experience and to hear stories about how others have addressed the challenges we are facing. Business Mentors New Zealand did a great job of matching our personalities with a similarly honest and frank mentor and we've enjoyed the opportunity to step outside our business and really challenge every aspect of our vision and strategy.
How have you worked mentoring into your schedule as business owners?
We elected to meet as a team with Marwaha at least once a fortnight to progress our 90-day plan. Initially we were overly optimistic on timing, but as we settled into a rhythm it worked for us to make our meetings 90 to 120 minutes long. The mentoring commitment was a big one. Rather than time to meet, we struggled a bit with time to implement ideas or work on things in addition to business as normal.
What effect has the process had on your business?
Thanks to Marwaha's help we have made huge progress in writing a new strategic plan, formalising important systems and processes and really crafting our value proposition. There is a lot of work still to be done, but without Marwaha's input we wouldn't have asked the questions we needed to in order to move forward at the pace we wanted. We have seen a jump in sales activity, along with the long-range sales and marketing strategy and action we needed to reach the large New Zealand and overseas clients we would like to target.
What advice would you have for other small business owners about how to get the most out of mentoring?
Make sure you have the right attitude. This process is designed for you to challenge yourself and if you are not willing to rethink how you work and accept ideas or feedback then mentoring might not be for you. Having said that, a good mentor is also there to encourage and support you and for small businesses like us this support is absolutely fantastic.
*www.successformula.co.nz
The mentor: Ajay Marwaha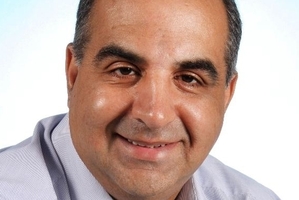 What needs did you see in Kelly and Jenni's business when you began working together?
They talked about the challenges of consistently and successfully upscaling the selling of Success Formula solutions to medium and large corporate clients. Success Formula had notched up some key New Zealand-based clients. Having just secured a first Australia-based client, they talked about the need to make these types of sales recurring and having a well developed sales process to further expand in local and international markets.
The start of the road map involved clarifying Success Formula's vision and strategy. The next phase was building a clear message to take to market, which was focused on customer value. This was followed by developing an end-to-end sales process that recognised the stages to walk through with a new and potential customer. Another key area for focus was raising the energy level of the two business owners and restoring confidence in their journey.
How does the mentoring work on a practical level?
I often allow the business owner to choose the pace of mentoring. Business Mentors New Zealand recommends at least one hour a month. However, at the start of mentoring I find it highly effective to begin with fortnightly meetings, each of about 90 to 120 minutes.
What do you get out of being a mentor?
Something that's important to me is seeing others succeed and knowing that I am a key component in making that happen.
What questions should small business owners ask potential mentors to ensure they get a good match for their business and needs?
The most important thing for getting a good match is paying close attention to the conversation you have in the first meeting with the potential mentor and whether the business owner feels highly excited and motivated at the end.
*www.businessmentors.org.nz
*www.spiritcc.net
Have you got a small business story? Email us at: nzhsmallbusiness@gmail.com