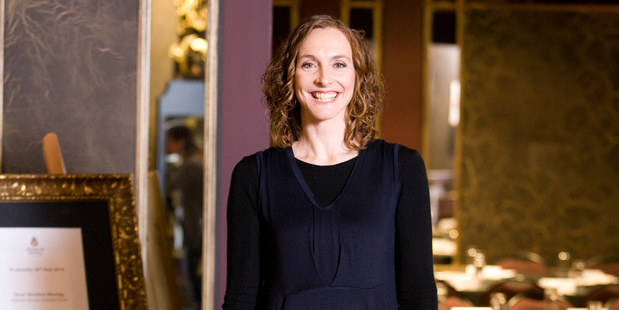 Tell us about SmartShow
Smartshow is one of the top international smartphone event app providers. We're specialists and only create event apps. Headquartered in Wellington, we're a team of eight with representation around the world in Australia, the UK and the Middle East. Our market-leading smartphone event app, ShowGizmo, has "mobilised" more than 250 events around the world in 11 countries since 2010. ShowGizmo and the white label products derived from it, have been used at all types of events including trade shows, conferences, exhibitions, sporting and cultural events and festivals.
What do your apps set out to do?
The founders of SmartShow were already dabbling in events technology - we were reselling a US virtual events technology. A client said to us: "No thanks, I don't want that.
What I want is the event programme in my hand, a virtual satchel - please save me from carrying all that paper at events, missing out on meeting the one person I came to meet and being pounced on by exhibitors I'm not interested in." From that, our apps were born.
They're replacement event guides, networking tools, lead capture devices, marketing platforms and buzz creators. We knew it was a good idea - my background in business development and capital raising means I can spot a growth business and my co-founder's strategic nous helped us define a point of difference that has stood us in excellent stead amongst emerging competition. We've been lucky to find a team of entrepreneurial, driven, smart people that have taken that early (terrible!) prototype and made it into the globally-recognised product it is today.
Give us an example of what your app has achieved?
ShowGizmo is our flagship app - it's been used by hundreds of thousands of participants around the world. Using ShowGizmo allowed the Good Food and Wine Show in Johannesburg to go paperless. An engineering conference had almost 100 per cent uptake due to the live polling feature being grasped by participants as a way to give feedback, in real time, to the event organisers.
Why did you choose this niche of events?
We only do apps for events - and apps for venues to on-sell to event organisers. It's a huge niche - general industry stats suggest there are more than 20 million events held worldwide each year. If even 35 per cent are greater than 100 attendees, that's 8 million possible events to target and you don't have to be an investor to work out the potential revenue we might generate on a tiny portion of that! Even despite the emerging competition, we estimate there were still only fewer than 500 events in Australia/NZ this year that had an app, so heaps of room for us to grow.
Who are your clients?
Our clients include some of the dominant global players in the events industry such as Reed Exhibitions, George P Johnson Group, UBM and Informa and our apps have been used by organisations like IBM and the UN as well as industry associations including the New Zealand Venture Capital Association and the Australian Institute of Chartered Accountants. We have also mobilised some major offshore consumer events such as The Bahrain Boat Show and UnWined and Perth Fashion Week in Australia. In our own back yard, The Baby Show went mobile in 2013, as did Wellington Fashion Week last year. Next year Bahrain International Circuit will be using their own branded version of our apps for their events including the Bahrain F1 Grand Prix.
How do you see the company growing in the next year?
We're partnering with blue chip event technology providers to extend our reach across Australia and overseas and will see a huge increase in the number of events we service around the world as a result. We're proud of our customer service experience and will make sure the team grows in that area, along with our clever engineers. We're also constantly innovating the product as what is possible changes on a monthly basis - so we can extend into new niches within the events industry; our lead capture feature gives us a strong value proposition in trade shows, for example, and our ability to translate the app opens up new geographies too.
What makes a good app?
In events, a good app supports the face to face experience. It doesn't replace it. Instead a good app makes it easy to find the people you want to meet, to connect with them, to engage with the event in new ways, through feedback and interactions for instance.


Next week: New Zealand has a vast number of one man/woman bands - people happiest working on their own, doing what they do best - piano tuners, software developers, electricians, plumbers, artists. They don't have staff to hand over to during the year so they tend to soldier on for the greater part of it without a break. Most of them at this time are counting down the days to the summer holiday when they get to relax for a change. Tell me your stories, how do you cope with up to a month of no invoices coming in?