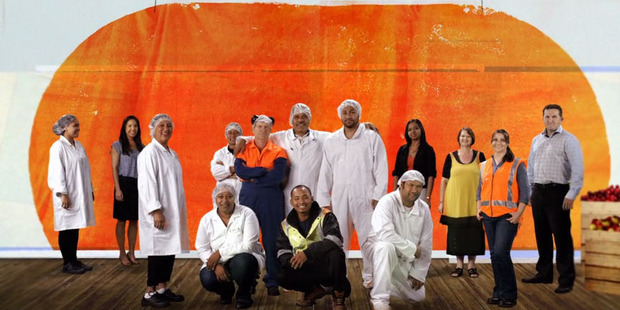 What sorts of ethics drive Hubbards?
Our purpose is to make good food, then make a difference. We pride ourselves on having a strong commitment to helping the community - this has been a strong focus of ours since we were founded by Dick and Diana Hubbard in 1990.
Over the years we've been involved in a variety of community causes that resonate at a level with our founder, managers and of course, our staff.
In the recent product launch of the Limited Edition Box of Amazing Muesli, what are you trying to promote and what are you asking consumers to do?
A current community-based initiative we're working on is the new Limited Edition Box of Amazing Passionfruit & Vanilla Muesli.
This special muesli is dressed in its own red cape like a real super-hero, and Hubbards is donating 60 cents from every box sold to supporting local heroes and their causes.
On the Hubbards Facebook page www.facebook.com/hubbards, people can nominate a local hero they know who is doing great things for a great cause. Whether it's someone who has run a marathon backwards for charity, someone who has taken a bath in baked beans to raise money for their local school, or someone who knits jumpers for orphaned penguins.
We'll select three heroes to support from the nominations and then early next year, the public will be given the chance to cast their vote for who they feel deserves the greatest proportion of funds raised.
How have consumers responded so far?
So far, we've had a great response from people and we love reading all the amazing initiatives that people are undertaking out there. Getting the community involved encourages interaction, from nominating stories, to voting for who they feel deserves the greatest portion of funds raised.
One entrant, Brando Yelavich, 19, from Auckland, is trekking solo around the entire coastline of New Zealand to raise money for one of our favourite charities, Ronald McDonald House. He's got a GPS Real Time tracker so everyone knows where he is. Brando has walked over 2500km already since he started at Cape Reinga? on 1 February. You can find him at www.wildboy.co.nz
Hubbards has a good reputation for corporate sustainability. What tips do you have for other businesses, wanting to reward customers for their buying behavior?
We start off by questioning what problems are out there in the first place. For example, Hubbards is based in Mangere, South Auckland. The majority of our employees live in South Auckland - an area that suffers from issues such as health and housing. As a result, we've worked together with our employees who live in the local community and have put their ideas into meaningful actions.
As a result, we have donated over 10,000 packets of cereal within the last six months to a multitude of charities, including numerous local schools and food banks. We've helped the Mangere Budgeting and Family Support Services buy a new car, so they can carry out home visits.They help over 2,000 families a year in our local area. We joined in the Head2Head walk, not only raising money, but awareness about this great idea. At the same time, 16 staff members walked in the event, which in turn, encouraged health and well-being.
Other initiatives we've been involved in include donating iPads to schools, and providing t-shirts and sporting clothes to local schools and clubs. We are also a big supporter of Steve Farrelly's Breakfast Club.
We've figured out where we can make a difference, and we get working to make it happen. As a group, we've got what it takes to hopefully make big changes. Sure, some things we won't be able to change overnight, but sometimes even the smallest actions can make the greatest of difference.
How do you communicate to customers the kind of values the company has? How do you then use this to market the Hubbards brand?
We're doers not talkers and through the years, our customers have come to expect this of Hubbards.
We communicate to our customers through our actions - on our website, our facebook page, and of course in and on pack.
How do you make sure customers know you are authentic and not just trying to sell more packets of cereal?
It comes back to us being doers rather than talkers. For example, this coming Saturday following a staff suggestion we have organised a company touch tournament. We have received an enthusiastic response and half of our staff will participate. It's about getting together, having fun, throwing a ball around and getting in some exercise. It might not seem big, but it's just one example of how we are building team spirit amongst our staff and getting out there doing good in our local community.