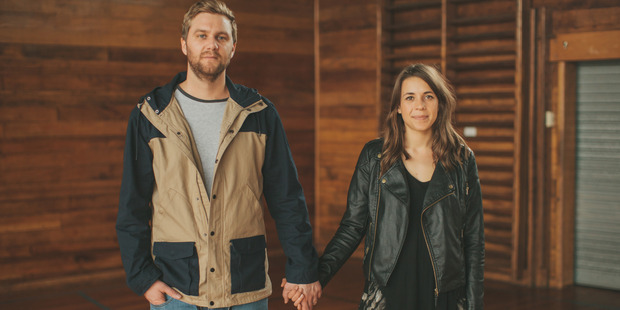 Explain how your business works
We design creative stationery that gives back. For every piece of stationery you buy, we give the same item away to a child in need in New Zealand.
The drive behind starting FRANK was to give people a fair start in life. Everyone deserves a fair chance to gain an education, and when we saw NZ kids that were not getting that chance, we decided to act on it. With FRANK, as we grow, we are providing a consistent flow of stationery resources to NZ kids that would otherwise go without. Without basic school supplies it is going to be very hard to keep up with the rest of the class.
Where did you get the idea to do this?
We came across the buy one give one model a few years ago and loved the idea that a business could be profitable and help others at the same time. We spent time researching and talking with people about what New Zealanders needed.
We visited a school and discovered that about half of the students in the junior school had no backpacks or school books. That was a shock to us. Jess, being a graphic designer loves stationery and is passionate about creativity. It was a perfect fit for us. We both get to do what we love and help others at the same time.
Is yours a money making operation?
FRANK, for us, is our job. So it is about having a for-profit business that can sustainably give and also provide for ourselves. It is important to take care of yourself, so you in turn can take care of others. FRANK is a for-profit business, which I love because it can supply a continuous stream of resources that doesn't have to rely solely on donations. I love charities and everything they do, but I think that there is also an opportunity for businesses to make a huge impact by using their position in the marketplace to provide for those in need. The buy-one, give-one model introduces a new way of thinking about how we can impact our communities with the purchases we make.
Where are your products made?
The majority of our products are made overseas, with a small part of our range being made here in NZ. As well as stationery, there are backpacks, pens, pencils and pencil cases. We have visited our factories to ensure that the working conditions are safe and fair. It is very important for us to ensure the working conditions are good as we did not want to be helping one community, while abusing another.
How have consumers responded to your policy of giving children in need
stationery as an item is purchased?
The feedback has been really positive. Knowing that your purchase gives you what you want and provides for a child in need is a no-brainer to most people. It's a pretty simple concept and people love it as soon as they find out about us.
We have had requests where people have offered to purchase products, and instead of receiving it themselves they would like to donate both items to a child in need. People can be very generous when it comes to helping others.
Do you work with certain schools or communities?
We have partnered with a low decile school in Auckland who we donate to. Once we can sustainably meet their need, we will then form other partnerships. We get approached a lot for support, which shows the level of need that is in our communities.
We work with the principal when we donate products to the school. We want to enhance and protect community as much as possible, so we work with people that are already heavily involved in the communities, and we let them decide how best it is to distribute the goods to children in need. The last thing we want to do is create a poverty stigma around children who live 20 minuntes down the road from us. For this reason we do not show the children that we give to or name the schools. It's not about highlighting or creating any separation between those with or without resources, it's about taking care of each other in a sustainable way.
Where do you see this going?
Our goal is to see all young children in New Zealand and around the world equipped with the means to gain an education.
Poverty is a multi-faceted issue, and we believe that education is a huge key in breaking the cycle of poverty especially in New Zealand. We see our business as being profitable and at the same time benefiting our communities. The more we sell, the more we can give. The aim is to continuously increase our giving ability. There are lots of different ways that businesses are making a difference in our communities and around the world.
We get stoked when we see other businesses operating in a way that benefits our environment and peoples' lives.
Any tips to other companies thinking of doing this kind of thing?
If you see an opportunity to make a positive impact with your business, then do your research into that field, then go for it!


Next week: It can be said that NZ game developers punch seriously above their weight, the likes of Sidhe Interactive, SmallWorlds and Ninja Kiwi. I want to hear from more game developers making some major strides here and overseas who are not so well known - yet. I know you are out there, please get in touch.