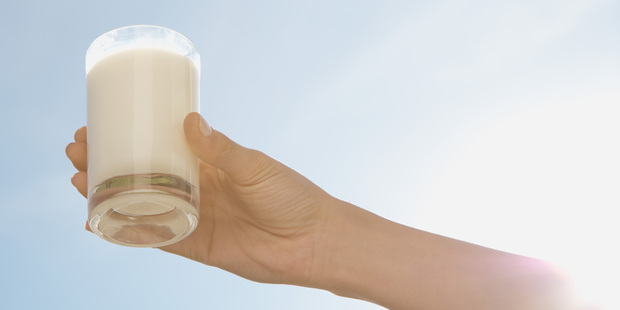 Come back with me to this past weekend.
I was staying at the Kingsgate Rendezvous hotel in Brisbane. As norm, I asked at the front desk when checking in if I could have some skim milk (what the Australians and Americans call trim) for my room for the coffee and tea. I was directed to ask the restaurant, as they only had the small bottles of regular which was in the in room fridge.
I walked the 35 steps or so to their restaurant, and with a big smile on my face, asked for a little bit of skim. An unsmiling official looking person behind the counter (perhaps the manager) said "It is $4.50 for a glass". "I don't want a glass, just a small bit for the room. Besides it's always free at every hotel I stay at. It's just for the coffee in the room" I replied.
I was asked again if I'd like it for $4.50 and was refused any for free. I went back to reception and was told that they outsourced the restaurant and didn't have control, however they were sorry.
What do you think of this from a business point of view?
1. My first reaction believe it or not, was that the area to lay blame - if that is the right thing to call it is the hotel rather than the restaurant. For something as standard as an alternative milk - what I would assume many female travellers want and - an industry norm, they should have made a simple provision. From keeping a container in store on a daily basis, requiring the restaurant to do so in their contract or even negotiating a reduced price they pay on their guest behalf for the milk.
2. That evening, I reflected on how I do business. I always try to give more, do more than necessary. I know it sounds weird, but that bad experience made me decide to implement a few extra lovely added value benefits of working with me next year (in the very competitive speakers market which is currently in an exceedingly quiet phase).
I decided with each speaking engagement, to add on a free in-house workshop for staff or a free client/exhibitor workshop to help improve their business results. In this market you need to add valuable added value and to have a giving attitude for good word of mouth.
3. Third, even though I was at the hotel for three days, two nights, I did not step foot in the restaurant again. They lost my business which would have more than paid for the milk. In fact I saw people looking in through the window of the restaurant as I was coming back to the hotel and I steered them away and suggested they go somewhere else. And lastly but even more importantly: You are reading about this. This article will be online for years. And if I wanted to take the effort - I could go to 101 sources online and rate the hotel, the restaurant.
All this, over half a cup of milk.
Little things matter most.
Written by Debbie Mayo-Smith, One of New Zealand's most in-demand speakers, trainers and bestselling authors. Debbie works with companies that want more effective staff. For more tips and business ideas sign up for her free monthly newsletter.