Roanne Jacobson, designer and founder of Saben, which specialises in seasonal collections of luxurious handbags for women and men, accessories, jewellery and luggage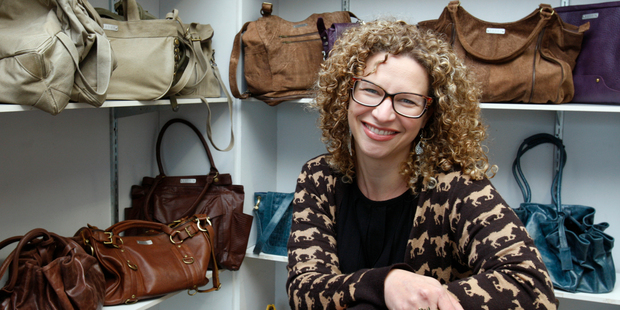 How did you choose where to manufacture?
My husband Julian and I spent our honeymoon in Bali. This led to a shopping spree where I discovered the amazing craftsmen making product locally. I took the opportunity to assign a couple of samples to these craftsmen which were turned around within two days. A week after the honeymoon I booked a month long trip to Bali to set up manufacturing.
What have been the benefits? What do the Balinese do well?
The benefits are the extensive skill base found in Bali craftsmen. They have the amazing ability to make anything by hand, using small minimums for production. Quality is exceptional and it has really quick sampling time.
How do you communicate with your manufacturer?
Pidgon english and drawings.
Do you visit from time to time?
Yes, minimum twice a year.
Would you look at other markets to manufacture in the years ahead?
Yes, we are also producing in China.
Have you had good advice about how to work with overseas manufacturers?
It is essential to have someone on the ground to do quality control and to liaise with between production.
Do you have some things done in New Zealand?
I began manufacturing in New Zealand - however production depends on clients' requests. We may produce here or overseas depending on quantity and budget; we try cater to the market.
Any lessons you have learned over the years?
Quality relationships are essential and it is important that there is a high level of trust. Our relationship with our Bali manufacturers is over 10 years old and we pride ourselves on this.


Next week: Many small businessses are extremely proud of their company culture and it's something they establish very early on. But what happens when your company gets bigger and the boss gets spread ever thinner. How do you protect and continue to nurture that small business culture?