Ian Barron, consultant, Barlex Business Support Co.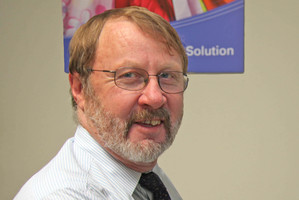 Barlex Business Support was established in 1994 for an agricultural venture. Barron had a long family history in agriculture. After the family left the land, his business focus, and his job, also changed. In 2004 he registered as an MYOB Consultant. Since then, he has focused around servicing and supporting SME businesses in New Zealand.
Why opt for business advising for the latter part of your career?
I have always enjoyed numbers and problem solving. When I was younger, I worked as an audit clerk at Price Waterhouse. Even with my farm involvement, I was employed in several sales and marketing roles for urban businesses. I had set up my own business so I was aware of the pile of administration that has to be done in addition to the core business. In 1999, I completed a Business Diploma in New Ventures at the University of Auckland. As an MYOB Consultant I have developed a specialist expertise with retail or point of sale software. This provides a strong complement to the general accounting focus of the mainstream MYOB products.
What do you enjoy about what you do?
Working with people and solving problems. I'm a little anxious when I go to a business that I have not previously visited. There can be an air of angst or frustration. Things may not be going well, they are unable to do something the way they wanted. Or maybe the process has become complicated. It is always a real thrill to be able to find a solution and leave them happy in their work - and pleased that they called me.
It is equally enjoyable to work with long-term clients. These people know your skills and take a comfort in knowing who they can rely on to be there when the need arises.
There is always something new to learn. That is a buzz too. I work in and around technology so the environment will always be changing.
What do you say to friends of yours who are beginning to retire around you?
We would love to do the travelling and see other parts of the world, for sure. Until we can tick off some goals and reach some of our own targets, however, we will keep on doing what we are doing. I like being a part of what is happening in the SME business world. At the end of the day, there is just nothing positive or realistic about wishing to be somebody else.

How long do you think you will be running your business for?
For as long as I enjoy what I do and continue to do it well. We are in a rebuilding phase after some downtime.
What is your exit route?
This will depend entirely on what develops over the next couple of years. We need to continue to grow our services and client base to provide greater options.
What do you have to stay on top of in your business which keeps your brain alert and active?
There is an old adage, "when you stop learning, you're dead". In the field of business support there are so many threads of information and product development which are essential for vitality. With the daily evolutions in software this is critical knowledge.
On top of that, a fit mind requires a healthy body. It is important to maintain good health and living disciplines.
Do you network much in your industry? What do you get from this?
In a people-oriented business it is essential to network. I have always tended to work co-operatively rather than independently. In small business, it is simply impossible to operate in isolation. That doesn't mean lots of breakfast network clubs. It does mean being an active part of the MYOB community when you are an MYOB consultant. It means talking to your colleagues and staying in touch.
What tips would you give to people in their 40s and 50s, wondering how their working years will play out?
Don't pass up opportunities to try something different. Keep doing the simple life-skills well and value your biggest assets - your health, your family and your friends.
What other advantages do you see to working well into your 60s and possibly 70s and beyond?
As a life choice, it is simply continuing to do what you have been doing. No big changes. It is also an opportunity to use some of your hard earned knowledge and experience. Practise it, not prattle about it at the club. The pressures of youth have gone away and there is a bigger portion of enjoyment left. I get to be who I am.
There are no easy ways, it is about persistence and credibility. One of the things about life is that you have more options if you don't burn bridges. The wheel will always be going around so you need to make sure the guinea pig is up with the pace.


Next week: Aucklanders will have noticed that there are all kinds of restaurants springing up at the moment - Peter Gordon's in the Sky Tower, Al Brown has a new place opening up next to The Depot, and the Cityworks Depot complex has attracted the likes of the Food Truck's Michael van de Elzen. I want to hear from hospitality businesses who are building something they think will last and the challenges out there. How do they keep in touch with customers between meals? Meanwhile I'm trying out My Food Bag this week. Are these kinds of businesses threatening restaurants? Is it a replacement to eating out? I will report back.