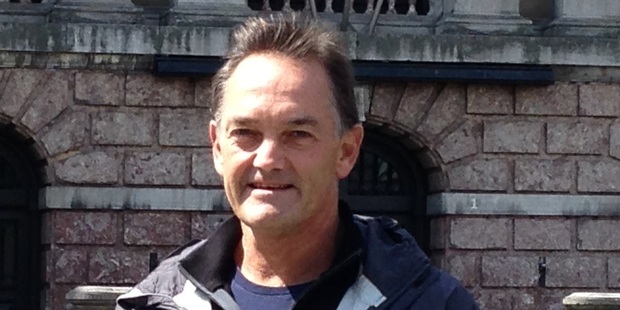 Dave Mee is the CEO of SMC Events, which runs Big Boys Toys, the Weet-bix Kids Tryathlon, Ellerslie International Flower Show and ASB Polyfest. It has a full-time staff of 13 event management practitioners which increases to 20 people during the summer months.
Is it a seasonal business or do you have events all year round?
Most outdoor events tend to take place in NZ in the January to March period when the weather is more settled, and the public are keen to enjoy outdoor events.
The main annual events that SMC Events run are in the summer period, so a lot of the planning for these events takes place in the winter months. The team also work hard on Big Boys Toys in winter and spring, as the show takes place at the ASB Showgrounds, Greenlane from November 8 til 10.
What kinds of participants do you have at Big Boys Toys for instance?
There are a couple of key audiences for Big Boys Toys. Firstly, there are the sponsors and exhibitors that are an integral part of the show.
Then there are the public that attend the event. The core target market for Big Boys Toys is 18 to 45 year old males, and there are secondary markets such as women and men over 45 who want to see the latest products and services from the automotive, motorcycle, marine, lifestyle and consumer electronics industries. We decided to make kids under 12, free a couple of years ago, and this has led to a huge growth in families coming to the show.
What are you trying to achieve for the industry the event represents?
Big Boys Toys is renowned as the country's largest and most dynamic male lifestyle show. It has been running for fifteen years, so each year we work hard on having new features and dynamic entertainment at the show.
Last year for example - the show launched the Flyboard X into NZ and new electric car, the Holden Volt. We also had a display of fighter jets.
This year we have confirmed the country's best extreme sports athletes in our Skinny Action Arena, a great line-up of comedians in our Tui Public House, and a special unveiling of the 2014 Lamborghini Avendator Roadster, an amazing supercar.
What is the business model of an event like Big Boys Toys?
The show has to be dynamic and interesting for the public first and foremost.
We work hard to pack the halls with the latest and greatest in products and services, allowing the public to see, try and buy the brands they love, and uncover some new favourites.
We also work hard at having some unique features each year and a dynamic entertainment schedule.
The show also has to work well for sponsors and exhibitors, so that it becomes an unmissable annual event for them. We have great loyalty from our sponsors and exhibitors and work collaboratively with them so that the show is enjoyable and successful for them from a marketing perspective.
Any tips to others looking at getting into the events business?
The key is to get involved with events - start by volunteering to be part of a few events.
Through being a volunteer at events, and seeing what goes on behind the scenes, you will get to see what part of events you like whether it is the planning and administration side, or the event delivery area.
Some qualities of good event management practitioners are being flexible and able to adapt to situations during the events, have great attention to detail, be prepared to work under pressure - sometimes for long hours - and also be a good communicator.


Next week: We tend to associate corporate retreats or company conferences as something only for big companies. But for successful and fast growing SMEs,an informal getaway with your staff can be incredibly fruitful and doesn't have to cost the earth. Tell us how you get together with staff out of work.
I am especially interested in how internationally active New Zealand businesses manage to get their staff from all over the world together from time to time.