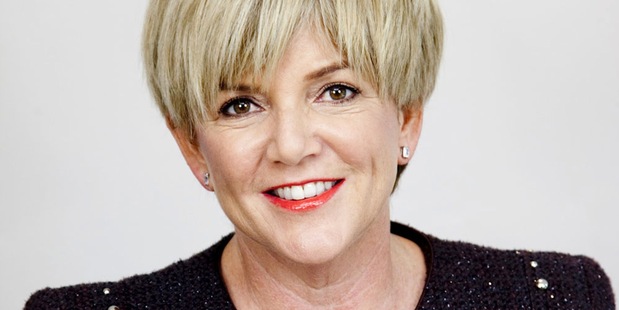 Dona White, CEO, North Port Events, organiser of The Food Show Auckland, The Food Show Wellington, The Food Show Christchurch, Baby Show Auckland, Healthy Living Show (biennial) and Fine Food New Zealand (biennial).
She was the first president of the Exhibition and Event Association of New Zealand and also represented New Zealand on the board of the international association for seven years.
How do you decide on creating a new event?
We match buyers and sellers - groups of people who benefit from meeting each other face to face - either via hobbies/interests as in our consumer events or around business needs in trade shows. We identify trends and do research to establish the desire for a show to put the buyers and sellers together. Mostly we get this right!
What industries are you working with, for your events?
We are known for our expertise in the food and beverage industries, both trade and consumer. Also in the baby and early parenting market. Our new show Healthy Living taps into global trends in the wellness and vitality sectors.
Is part of your brief to boost the image of the industries you are working with?
Creating a profile and presence for the industry the show is around is essential when staging a major trade or consumer show. Highlighting the key players, the new products, innovation - the relevance and importance of the sector - allows opportunity to get media attention and benefit all.
How closely do you work with these industry heads when putting an event together?
Very closely, in particular with our trade show Fine Food New Zealand. There are a number of associations that are key to the sector and we work with them to create features at the show, events within the show, and come up with ways we can support each other.
What sort of feedback do you get from the shows you work on? Does that help drive you?
Feedback through both groups, visitor and exhibitor, is vital for the growth of the show. We engage an external company, Covec, to conduct research for both groups and learn where we need to improve, what's working well, what needs tuning. Covec produce a report for us after that gives us insight into many elements. For example, it's vital for us to know how the exhibitor experience went, whether or not they achieved what they set out to achieve at the show.
From that information we form a satisfaction percentage which fortunately is very high. It helps us then get more participants. We also take feedback from visitors and generally this is good but when we see areas we need to improve -it's often the food at the venue! - we can take steps to improve.
What are the challenges for events businesses in NZ?
Venues, venues, venues. We have one venue in Auckland New Zealand, the ASB Showgrounds, that can take a large exhibition under one roof. But I suspect demand will exceed supply soon and we'll miss some good opportunities. Europe, Asia and the US have a well-instilled knowledge and appreciation for exhibitions and trade shows. We have so much education to conduct to familiarise businesses on the profound impact these events have on generating revenue - and this is largely due to, in my opinion, the lack of purpose built exhibition and convention centres in this country. We are Kiwis and thus we work with what we have.
One of our most successful Food Shows is held on the concourse of the Westpac Stadium in Wellington for example. We turn the place where you get your hot dog and beer at half time, into a professional food and drink exhibition and it works, but really, a proper facility that can cater for a large event like The Food Show (10,000 sq m, minimum) would be better. I believe we need one of these in Auckland for sure, but Christchurch and Wellington also need them. It's a proven fact that these facilities have massive impact on economic impact on the cities that have them. I still believe Auckland should have a 15,000 sq m exhibition conference convention centre with room for expansion, somewhere on the water. Bledisloe Wharf would be my take.
How easy is it to export a successful NZ event overseas? Have you ever done this?
I haven't tried yet but it's not for a lack of desire. I have a huge interest in running an NZ food and beverage event in the US, maybe in San Diego. I would love to showcase our food, wine, beer and tourism in an event there, just need to find the time to do it!
What are your final thoughts of the role of a good events company and its effect on an industry?
I believe strongly that events that have longevity have to have an organiser and their team, who love the show, appreciate the needs of the exhibitors and visitors as well.
It's a constant moving process and doing everything you can to ensure happy experiences for visitors and business generating experiences for exhibitors is paramount. Keeping the numbers real and using external companies to conduct surveys and analyse the feedback/numbers allows an honest evaluation of the event. Pie in the sky numbers and/or falsifying show outcomes bring disrepute to our industry.


Next week: We tend to associate corporate retreats or company conferences as something only for big companies. But for successful and fast growing SMEs,an informal getaway with your staff can be incredibly fruitful and doesn't have to cost the earth. Tell us how you get together with staff out of work.
I am especially interested in how internationally active New Zealand businesses manage to get their staff from all over the world together from time to time.