Maree Glading and business partner, Jessie Stanley, are The lovely little food company, a boutique food business that produces a range of handmade gourmet pies called I Love Pies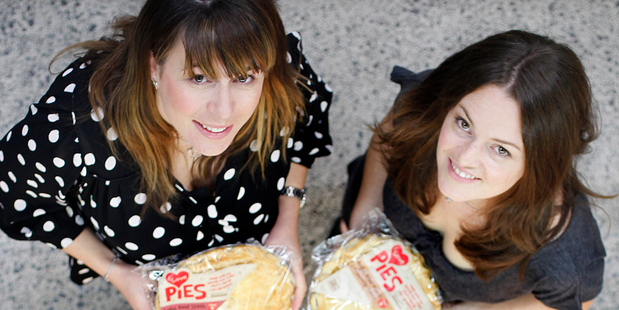 Who do you sell to?
We started at the Clevedon Farmers Market over five years ago. We then started selling into gourmet food stores such as Farro Fresh, Nosh Food Market and Moore Wilson, as well as the smaller delis and butchers around the country. About a year into the business a few New World stores started to approach us and we decided to give the supermarkets a go. We are now in selected Foodstuff stores around the country and in
recent weeks have launched into Progressive Countdown stores.
When you had your first supermarket order, how did you have to raise your customer service?
From day one of starting the business we have made customer service a priority, so we didn't really need to change a lot of what we were doing. Our existing customer base was primarily owner operated and we learnt very quickly the importance of a personal touch and have tried to carry this over into our relationship with the supermarket companies.
What did they require of you?
There were lots of changes needed at the back end to insure that our product was compliant and part of an HAACP (Hazard Analysis and Critical Control Point) Food Safety programme. We had to make sure our chilled chain integrity was maintained and we had to meet new requirements around dispatch documentation, invoicing and ordering. It is also very important in Foodstuffs stores to have a regular presence and to provide merchandising. As a small company we recognised very quickly that it was not physically feasible to get around all the stores in a timely manner, so we enlisted the help of a third party sales merchandising company to help us have regular presence in store. We have also recognised that it is important to the retailer to have good category management and operational skills in house, so we have recently hired a highly experienced person to fill this role as well as become a new business partner.
What are your beliefs about customer service?
We believe we need to be our brand at all points of contact with our customers. We aim to treat people the way we want to be treated and we care like mad about this. We aim to be open, honest and friendly and it's really important to us that we always get back to people quickly. Our aim is for a day turnaround on all enquires. This is our edge over
the large FMCG companies and it is how we make an impact with the retailers.
Are you able to increase your manufacturing if a big order comes in?

We are lucky that our bakery is large enough to accommodate a large order and the use of a night shift has helped with our growth. We have also worked very closely with our bakery to get an accurate forecasting system which has helped us manage demand. This is really important for a short shelf life product.
Any tips to other food businesses starting out on how to ensure customer service is excellent?
Make sure you are your brand and that you have a team that care. Always go beyond the call of duty. It takes a lot of hard work and tenacity and you have to be prepared to roll your sleeves up. If you can get the customer on your side they will be your brand ambassador in store.


Next week - we are going to be looking at the export sector and how small businesses can take their stories to the world. How do you tell international customers about your great product from this remote country?