Jo Clayton facilitates the Icehouse Leadership Development programme and is a business coach there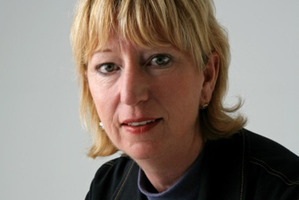 She has also facilitated on the Icehouse Owner Manager (OM)programme. Her background is commercial and originally corporate.(Mobil Oil/Fletcher Building/The Warehouse). Clayton also coaches Icehouse clients, generally those who have completed in an Owner Manager programme or are considering doing one but need a sounding board now.
With the SME owners and senior managers you see coming through the Icehouse programmes, where do they need help?
Owners need a better view of the future. It's less working in the day to day but being clear about the best role they can play in the business, how to grow the business, how to develop or build a team and how to best engage with them. They need help in encouraging their team to deliver on their aspirations for the business and to instill more confidence in their key managers. Often they also need a better understanding of some of the functional areas like finance.
For senior managers on the Leadership Development programme, the main issue is understanding owners' aspirations for the business. Even after the Owner Manager programme, the owner is not always easily able to communicate this to key people.
Increasingly these managers in OM businesses are very high quality people. As opposed to needing "rounding out" in their functional skills they more need permission to operate more broadly across the business which involves having the confidence of the owner.
Most people attending the Leadership Development programme have had owners attend the OM Programme.
Tell us more about the Leadership Development programme
It's structured around the three circles that form the basis of the Owner Manager programme - You/You in the business/the business so it is a holistic approach, not just a standard grab bag of subjects.
There are two blocks of three days in a residential format and a final day where owners attend and participants present the projects they have worked on during the three month process. Participants form close bonds with one another and often keep their networks going long after the programme. We engage additional presenters from specific areas and attempt to give participants a good reflection of the key elements that owners will have experienced in the owner programme. We hope this provides the basis for getting some real momentum back in the business when owners and managers discuss opportunities and issues for the business. We now have many businesses which have sent a number of their key managers to the programme.
Is there a suspicion among SME owners about business coaching?
Many of Icehouse's coaching clients are business owners who want support to implement the plans they developed during the Owner Manager programme.
They are not generally people who consider themselves to be structured but they sign up as they want some accountability, to get some perspective and maybe some advice.
As a business coach, what would be your tip to an SME owner when going about finding their first business coach?
Ask for referrals from other business owners, ask the Icehouse. Ask a potential coach about their process and ask for examples of other businesses they have worked with, to gauge their suitability for your business,and perhaps even references from other clients.
How much work must the SME owner/senior leader be to prepared to do to really see a difference in their business?
They need to be intentional about trying some different approaches, be committed to taking action on the commitments they make, and making time to reflect on what is working and what is not as well as be prepared to be flexible in their approach to get different results.
Are SME owners sending their senior managers to the Icehouse to help build skills for when they want to hand over?
Often, owners are thinking about succession, particularly in family businesses but generally it is because the business is growing and it needs a management team. The owner may be trying to play a more strategic role and want the senior team to take more responsibility for the day to day business.


Next week: Hiring a new staff member is a big step for a small business. They need to be reassured that the company can afford it and that the position is absolutely necessary for its growth. Tell us what a new person has done for your business and any tips you might have on your workforce planning.