Regus, the global provider of serviced offices, does regular research on flexible working in New Zealand and other countries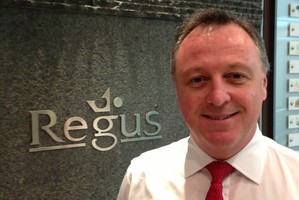 John Henderson, Director of Regus Asia-Pacific.
What do people want to do with their spare time when they are given flexible working?
Our research shows that the majority will use it to spend more time with their families. Other activities include exercise and charitable work, however, from a survey Regus conducted last year, one third reported they would actually spend the extra time working - which in turn increases business productivity.
How does it affect staff's attitude towards their employer by being given flexible working options?
Offering flexi options to staff is a great way of showing trust and recognising responsibility within staff. In turn, I think employees are going to be treated with respect - as long as employers are ensuring that their workers have the right tools to work flexibly. What is vital is that the employer and employee communicate during the process of moving to flexi work - so that both sides understand their responsibilities and what is expected of them.
In the UK and Europe we've seen large companies transition to a fully flexible way of working, with business who've closed their own offices and given their employees access to Regus's network of business centres. The ones that really succeed are those who have an open process that takes people's concerns into account.
On the flip side, we also see a trend towards smaller businesses being "born" flexible: where teams are using virtual offices and working from home and on the road. Come into any Regus business lounge in any CBD, and you'll see a gaggle of small business workers and owners working between meetings. Being flexible gives people autonomy over their daily work life, and in a small business it should be easier for the manager to gauge that work is being done.
Can flexible working options trump salary or a salary raise when people are choosing a job or going for promotion?
Nowadays, many people are taking a holistic view towards their career paths, and this is especially true for younger generations entering the workforce. While this doesn't mean that it comes down to flexible working trumping a salary raise, it does mean that managers looking to find and keep the best workers need to understand that flexible working will play a part in the decision making process. Flexible work can also be a great way of tapping into hidden talent in the workforce, such as working mothers or senior workers. For some of these workers, the ability to work around their other commitments will be a better benefit than additional salary or promotion prospects.
How is staff retention affected by employers offering flexible working?
Recent Regus research shows that staff retention actually improves with flexible working practices in place. From a survey we did earlier in the year, nearly 90 per cent reported this. I think this mainly comes down to the fact that flexi-work allows staff to work in the ways that suit them best, leading to happier and more productive staff - and ultimately, if you're happy in your job, why leave?
How much is travel time to work affecting how people feel about their jobs?
Lengthy commute times can be very frustrating for employees. No one wants a long travel time to get to and from work, it can be seen as a large loss of time. At Regus, one of the things we work and live by is avoiding that long commute. For those employees who are not tied to a specific business centre, we can choose to work in locations that are closest to our homes and on days if we are working in a different location that's quite a distance away, we will often work from home in the morning and leave later to avoid the peak traffic times, and these are all practices that really any business can implement.
Do you know how much work gets done when people work from home, say one day a week?
While we don't have specific research around the number of days a week people work from home, we do know that flexibility can actually improve productivity, with 77 per cent of managers identifying this in a recent survey and 41 per cent saying it also lowers business costs. So on any given day during the week, if someone's working from home, they can actually achieve more, plus it can be more cost-efficient. But it's still important for management structures to be in place, so regular reporting and updates to ensure deadlines are being met and that staff aren't feeling isolated or far away from the office.


Next week, we are looking at professional businesses such as dentists, doctors, accountants who are thinking outside the box to expand their practices. Tell us your stories.