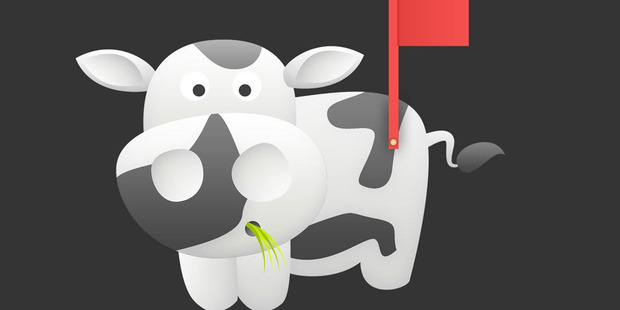 Two students who started selling boxes of meat to their Dunedin peers last year have trebled their client base, hired staff and are now eyeing markets further north.
David Booth, 24, and Harrison Uffindel, 23, got fed up with having to travel long distances to buy what they say was over-priced and poor-quality meat.
"You've got a problem in north Dunedin in particular where there's essentially one supermarket servicing 15,000 students," Booth said.
The pair started MeatMail, a subscription-based, home delivery service which enables students to buy fresh meat without having to travel across town.
"We door-knocked a whole crowd of mates and we said 'We'll show up for once weekly deliveries, we'll debit your account and we'll drop it around every Sunday while you're sitting on the couch hungover," Booth said.
"It went down quite well and we signed up 40 to 50 customers initially. And we held on to those through to the end of the semester."
Each customer was typically a flat averaging about five to six people, he said.
MeatMail, which turns one year-old this week, has since spread to Christchurch and grown to about 140 clients, 95 per cent of whom are university students. The business has hired six student staff - three in each city.
Beef and lamb is sourced primarily from Silver Fern Farms in Canterbury, pork from free-range farms in Ashburton, and cage-free chicken from Ingham.
Customers can choose from different sized meat packs - including the 'Carnivore' and the 'Mini' - and prices range from $29.95 to $89.95 per week.
Booth is still completing his Commerce and Law degrees and is now based in Wellington. Uffindel is starting a legal career in Auckland but still has a stake in the business.
"This next stage of our growth is just to essentially test the business for our ability to manage it remotely so we can focus on growth in new areas and try to have students doing the delivery run and the sales," Booth said.
"It's a pretty easy sell - it is better meat, it is cheaper, and it is easier because it's free delivery."
Immediate plans were to launch Meat Mail in Palmerston North and Hamilton within the year, he said.
"We're still open to the idea of starting there for the next student semester in July."
Both cities had strong student populations based in a small area, as opposed to Auckland and Wellington where students were more spread out.
The business model was based on keeping the deliveries hassle-free and economical.
"Our system only works because we've got 140 customers in the space of a square kilometre," Booth said.
"As soon as you start delivering to residential customers it gets trickier."
The friends were able to offer cheaper prices than online butchers because of their subscription model, Booth said.
"When our customers come to us they come to us for 30 weeks of the year and so we don't need to make the same margins that most online butchers do."
Meat Mail, which leased its trucks, had been paying for its own development so far, with any earnings being pumped back into the business.
"We're in no real rush to go taking on the country. We're going to pick our markets, products and customers carefully," Booth said.