Murray Crane, owner of contemporary tailors, Crane Brothers talks about how to expand your team without putting off loyal customers who associate you, the business owner, very much with the brand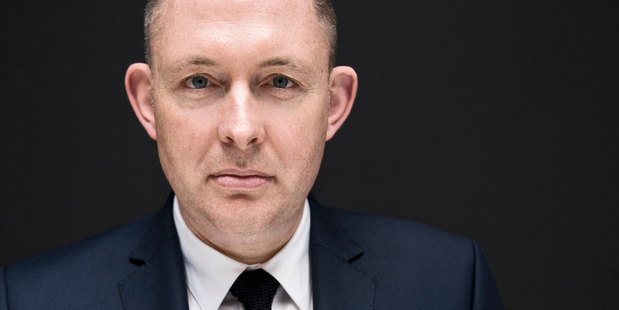 How big is your tailoring team?
We have five full time tailors who are based at the workshop and we have four sales people in the Auckland High Street store and three in Wellington who are all trained to measure and consult on fabric selection and so on. The staff who work in the shops liaise with the tailors. All senior staff have a minimum of 18 months training in measuring. It takes a long time to train up a new tailor.
Do you have customers who still only want to deal with you?
I do and that's fine. It is after all my name above the door. I am always going to be there, we are a retail business. If it were my choice, I would like to spend more time in the store rather than less, not necessarily with clients but mentoring staff. I generally work a full day on Saturdays. I want clients to be dealing with the Crane Brothers brand, not any specific salesperson.
The experience with whomever is helping them, should not change.
I have always been very big on succcession in the way the business is structured and this is all about making myself expendable and having a structure that works without me being there. As your business gets bigger there are more demands on your time to do things that are not your core specialty, things like HR issues and accounting, tasks I am not very good at. I'd rather be in the store selling some young guy a suit or helping one of the boys with merchandising in the shop. I am the DNA of the business, it is my eye, my aesthetic you see in the store.
You have just hired London bespoke tailor Serena Kelsey, who does both mens and womens tailoring - what does this mean for the business?
At the moment Serena is working in our High Street store. She's developing a profile, trying to build up her own clientele which takes time but we have a high level of foot traffic in the store, with new people coming in all the time. Everyone at the store is working together toward the same goal. Our staff don't work on commission so Serena might pick up a client that I was working with at the weekend - that's the way we work.
We do have the ability to do womenswear but we have much better capability now that Serena is here.
Serena's experience strengthens what we do because it's bringing more variety and interest to the store. We need to have all types of people working in the store who can talk to different people coming in. We also have hired a fluent Mandarin speaker to work with an increasing number of Auckland-based Chinese clients. The business is not all about me otherwise it would be a hobby not a business. My daughter and son may work in the business, if you have the second generation working there it has the makings of a sustainable business.
What does hiring a new senior person do for your time?
I am also busy working on new business opportunities in Australia and online. We have our showroom in Sydney which we currently service from here but will be hiring a full time tailor to be based there in the next six months. My role these days is managing a business which has grown quite quickly in the last few years. In the last five years we have had year on year growth. We now have a payroll of 23. We are no longer a small business but a medium sized one and this brings new challenges.
Would you look at launching other brands?
With Serena's expertise in womens tailoring she may want to go off in that direction at some stage and we could potentially invest in that as a separate brand. We would prefer that to setting up a womens tailoring division at Crane Brothers. We are very single minded about Crane Brothers. As a brand, we want to own masculinity, we sell that to men. We have to be very careful about not diluting that.
I know that there's an opportunity in womens tailoring. But the thing is the business we have is growing - there is growth in Auckland as a market, due to population growth and other factors.
What have you learnt as you've grown?
If the brand is strong and the staff training is strong, you can bring new people in and it should not affect the business. The business is changing all the time. The people who work for me are better at doing one thing than I am. I am mediocre at everything, that's how I need to be.


Tell us your David and Goliath stories where your small business has created a product that takes on a big dominant brand and is making inroads.