Wynyard zealous about providing protection from threats and is more than just a software developer.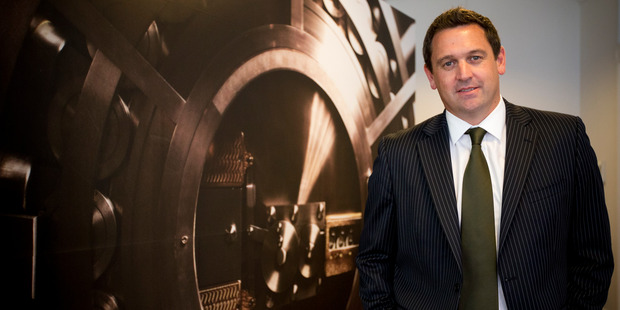 Starting a business under the protection of a larger company can be a good and a bad thing.
The new venture gets the benefit of financial security letting it hit the ground running. But it risks forever being thought of as a subsidiary of the parent, making it hard for it to forge its own identity.
Wynyard Group was incorporated in 2011 as a non-trading subsidiary of Jade Software and last month it was separated from Jade and an independent board appointed. Craig Richardson, Jade's managing director until last December, heads Wynyard.
Wynyard's main purpose is protecting organisations - financial services, government and critical national infrastructure - from threat, crime and corruption, "the sorts of things that you see on the front page of newspapers every day", says Richardson.
That might include what happened in Boston, for example.
"We develop software helping to solve these problems," he says.
Wynyard operates in four areas: risk management, intelligence, investigations and digital forensics and media.
The company's 400 customers, which include Fortune 500 corporates, national security agencies, the Australian Federal Police, Lloyds of London and Dubai International Airport, use its technology for everything from serious crime investigation to anti-money laundering and countering the funding of terrorism.
The Auckland-based business has 120 staff divided between offices in New Zealand and in Washington DC, Toronto, Dubai, London and Sydney. Wynyard's turnover is said to be more than $20 million and is growing fast.
Since setting up the company, Richardson has been careful to establish a clear profile for the business.
"We have been very clear about what the business should be and should not be.
"We have spent as much money on marketing as we have on technology," he says.
"We spent a lot of time researching competitors to understand how we make ourselves different."
The company is zealous about providing protection from threats, crime and corruption. For some customers, that's disrupting trans-national crime like drugs and money-laundering, and for others it's matters closer to the heart, such as preventing child abuse or trafficking of women.
"Either way, our team come to work every day to do more than build software. They are making a world of difference," says Richardson.
He has to be discreet when talking about Wynyard's work and its clients.
"Because we are working with agencies that do confidential things, we are very careful about how we use social media.
"A lot of what we are selling is through the reputation of our people," says Richardson.
Wynyard employs software developers, engineers, data scientists, sales staff and specialists such as former police officers. One of its advisory board members is a former senior FBI official.
A further potential move away from Jade would be a Wynyard stock market listing.
Richardson won't comment on this but confirms the board is considering capital-raising options with a decision expected in the next three to six months.
"We are growing quickly in the US and Middle East and at some stage we will need more capital if we want to continue exporting to these markets," he says.
Wynyard is majority-owned by Skipton Building Society, which also has a majority shareholding in Jade.
Top tip
Have a clear picture of who your customers are and build a comprehensive marketing plan around your company.
Best business achievement
We have pulled everything great about New Zealand into this company - people, products, innovation - and packaged it into a global proposition.