Paul Jancys, director, Jaychem Industries, a contract manufacturer of pharmaceuticals, established in 1976 by Arunus and Eduard Jancys.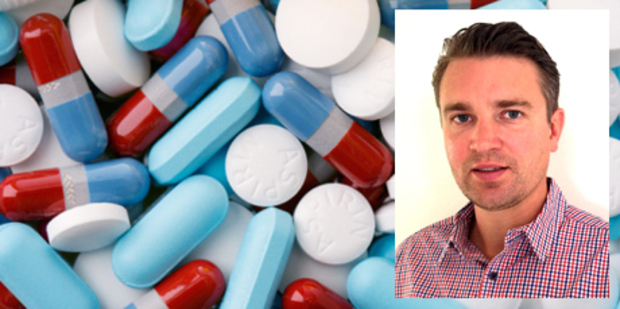 Based in East Tamaki, it has 30 staff. Paul, son of Eduard, has a role split between finance and administration and business development. He works alongside three other family members, his father, Ed, the managing director and cousins, Catherine and Richard, who work at Jaychem in management roles.
How many family members are involved in the business?
Four family members are involved and each works in their own department - technical, operations, engineering and financial and administration.
How are family members offered positions at the business?
It's not a formal process. We've all worked here on and off since we were very young so we all know the business. It's a happy accident that we've all brought different skills into the business.
What would some of your key messages be to young family businesses?
Communicate with one another - be open and honest. Seek professional advice independent from your family and encourage each other to do the same.
Has Jaychem drawn on independent advisers over the years?
We mostly rely on our accountants, Hayes Knight. Occasionally the accountant suggests we engage a lawyer. We have asked for advice on shareholder agreements, taxation issues, duties as directors, company structure, personal guarantees and family trusts.
Does Jaychem have an independent management team or a board?
We all meet regularly to discuss various matters financial, operational and strategic. An independent director is something we are considering.
What does the future hold for Jaychem?
We continue to invest in our quality systems, staff training and on upgrading our plant and equipment to better technology. We also have a large pipeline of R&D work which we are performing on behalf of our customers and we have a stream of new products entering the market place. Alongside this, we have website upgrades and information systems upgrades.
Would you ever look at floating the business?
It's not likely. If we needed more capital we would try other sources first.
Have any family members started new divisions in the business?
We're contract manufacturers and we keep our business simple and focus on constantly improving what we already do. Rather than create new divisions we may look at acquiring similar businesses and running those as separate standalone entities.

Growing numbers of small businesses are retailing purely online rather than taking on the expense of the bricks and mortar. Tell us your stories.