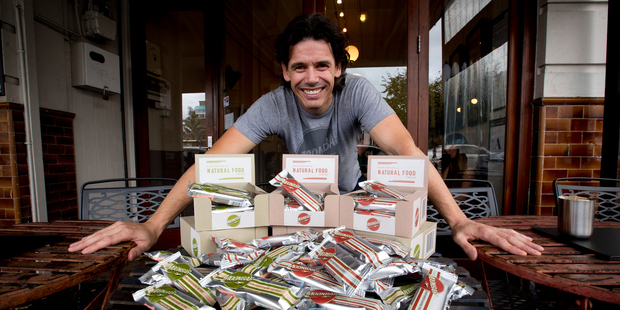 Richard King knows all about the pressures involved in leaving a steady job to go into business.
Earlier this year the 39-year-old resigned from his finance firm job to work fulltime for his start-up, NZ Goodness, which has developed a natural snack product, Moonbar.
While starting a business is a stressful process at the best of times, eight months ago King's wife Anna gave birth to their daughter, Chloe.
"I'm trying to build up enough distribution [of Moonbar] to cover our living expenses, because at the moment we're living off our savings," he said. "It's a freak-out, yeah, but one has to accept that there's always going to be vulnerability and you've got to be comfortable with that. I know in my heart that it's an exceptional product and I believe that there's fantastic potential for it."
King said he got the idea for Moonbar while working in Auckland's CBD and finding there was a lack of healthy snack foods available.
"A lot of the snack offerings in the market promote themselves as being natural, or good for you, but are either fortified with added nutrients to increase the nutritional profile or are full of fillers like rolled oats."
King said he spent two years developing the Moonbar recipe.
In February the product - which comes in two flavours, pistachio and date and cranberry - hit the market and is now on sale in a number of upmarket cafes, including Ponsonby's Landreth & Co and Ripe Deli on Richmond Rd, and grocery retailer Farro Fresh.
And this winter Moonbar will be available on the slopes at Mt Hutt, Coronet Peak and The Remarkables ski-fields.
The bars retail for around $4.50 each, which might seem pretty steep but King said the price was a reflection of the quality of the ingredients.