Company that specialises in online search has expanded from a one-man-band to employing nine staff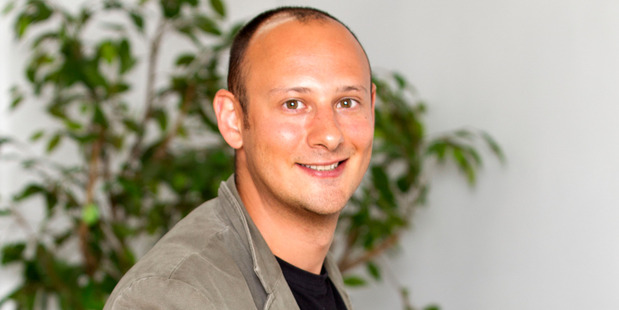 Richard Conway's business card gives no hint as to where his business can be found.
It's not that he's being secretive; Conway is just saving money on reprinting business cards.
His business, Pure SEO, has outgrown three offices in as many years - four if you count his original home office - and is likely to get too big for its latest city-fringe location by the end of this year.
In 3 years Conway has grown his search engine optimisation company from a one-man-band supported by his social worker wife to a business with 120 clients, employing nine staff, and plans to double staff numbers within a year.
Never heard of search engine optimisation (SEO)?
It's the array of methods used to drag clients' websites up from page 40 of Google's search results to the top of the list.
Or for those who've been in a spot of bother, the techniques for pushing a story about late-night escapades well below those detailing charitable good works and stellar performances.
Conway compares it to organising a party.
You book the hall, pay the caterers, set everything up beautifully on the day of the event and wait for the guests to arrive, he says.
Eight o'clock, the party starts but no one arrives.
Nine o'clock. Still no guests.
"And that's like having a website without search engine optimisation. You've forgotten to send out the invites, so the SEO is the invites to your website."
SEO employs a range of techniques, including keywords within websites, copywriting and social media interaction, to ensure a website is included in relevant Google searches.
When 35-year-old Conway arrived in 2009 from Britain, where he had been doing search engine optimisation for businesses for about seven years, he didn't know a soul but saw a gap in the market.
"I looked at what people were doing out here and there were lots of unethical practices in the industry."
Many dodgy SEO methods have been weeded out by Google, but Conway says his ethos is to treat his customers in the way that he would like to be treated.
"We like to be absolutely transparent about everything, where we build the links, how many visitors they've had compared to the previous month or previous year.
"And we're always tweaking our reports," he says.
"The thought process behind our reporting is that it should be able to be sent to someone else in the organisation and they should be able to understand it."
He admits the early days were tough, seeing him still in his dressing gown at 11 o'clock in the morning wondering where he was going to get business from.
Armed with a website he created himself ("it looked a bit like a child had done it") and a logo drawn up in exchange for a bottle of Grey Goose vodka, Conway started by picking up the phone and door-stopping anyone who gave an inkling that they were prepared to meet him.
He says spending $10,000 on a new, professional-looking website at the end of his first year was the best money he spent, as it instantly attracted big-name corporates such as Singapore Airlines.
He networked madly, and still does - anything from Business Network International to the local Rotary club, gaining referrals from people who have never even used his company.
"Any opportunity that doesn't interfere with my family life too much I'll do."
Conway works to surround himself with people he can turn to for advice.
Six months in he joined Business Mentors New Zealand and has also tapped the skills of his accountant, The Icehouse and the EO entrepreneurs organisation.
"Having people you can bounce things off ... it's been absolutely invaluable to me and I'd say in the last 3 years I've learned more than I've probably learned in the 10 years before just from speaking to people like that and getting out there and doing it."
Surrounding himself with the best extends to staff - "I try and hire on attitude first" - but also the creative and web design companies Conway works with, saying their good work reflects well on you as an individual and a company.
"We could very easily have started creating and selling websites," he says.
"We get loads of inquiries but it was a brilliant move not to do that because we get so much business from web developers. They're not threatened by us," he says.
"Again, that wasn't a commercial decision to get business from website developers, it was a commercial decision in that search engine optimisation is a big enough field so we make sure we're the best at what we do rather than dilute our offering."
Conway's focus is on growth, either through expansion to other offices here and overseas or acquiring competitors.
"I want to grow it into a big company. I want to be the biggest that there is in New Zealand.
"I really believe I'm the best; I want to be the biggest."