Ohakune-based clothing designer stoked at crowdfunding campaign response.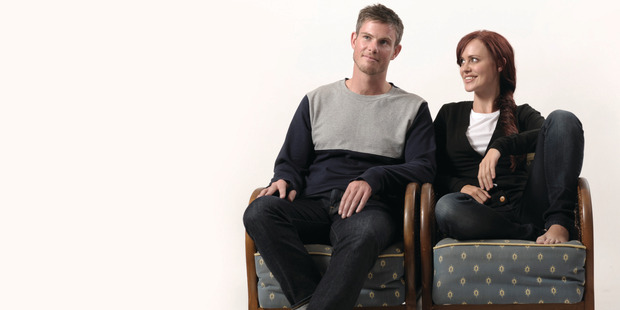 A Kiwi outdoor clothing start-up has raised more than US$50,000 ($59,000) during the first 12 days of a crowdfunding campaign - and the offer still has more than five weeks to run.
Ohakune-based Opus Fresh plans to use the cash to fund the initial production run of its New Zealand-made clothing line, which uses locally sourced merino wool and is aimed at fashion-conscious travellers and outdoor adventurers.
James Simpson, who founded the brand with partner Laura Currie, says the campaign - which is being run on US crowdfunding website Kickstarter - seemed to have prompted a strong response from Kiwi expats.
"I think the New Zealand-made thing has struck a chord," 29-year-old Simpson said.
"We didn't realise that everyone who would support us would support us so quickly."
Opus Fresh, which set a goal of raising US$16,000, had raised US$53,855 from 282 backers by yesterday morning.
The backers do not get shares in the company, but are given rewards ranging from a thank you video for people putting forward US$10 to US$15 to clothing packages for backers pledging US$79 or more.
The one backer who has already pledged more than US$6500 will receive a guided ski tour of Mt Ruapehu with Simpson, a qualified ski instructor, as well as other hospitality in Ohakune and clothing.
As banks have become more cautious about lending in the wake of the global financial crisis, crowdfunding has emerged as an innovative alternative to sourcing capital. Crowdfunding websites raised US$2.7 billion worldwide last year, an 81 per cent increase on 2011, according to a study conducted by research firm Massolution.
Pebble Technology, a US smart-watch maker, raised US$10 million through Kickstarter last year - more than 100 times its target.
The most well-known New Zealand example of crowdfunding took place when film director Taika Waititi used it to help pay for the US distribution of his 2010 film, Boy.
Simpson said he and Currie had initially planned to borrow money from family and banks to get the brand up and running, but decided Kickstarter was a less risky alternative.
"We figured that this way [Kickstarter] would prove the concept."
Simpson, who previously worked for outdoor clothing maker Macpac, said most of Opus Fresh's clothing line - which includes base layer tops, coats and jerseys - would be manufactured in Silverdale.
Although New Zealand would be an important market for the brand, it was also targeting export markets in Asia, North America and Europe.
Simpson represented New Zealand in white water kayaking and skiing.
However, after nearly drowning under the Huka Falls and breaking his back in a ski accident, he decided he wasn't cut out to be a professional athlete.