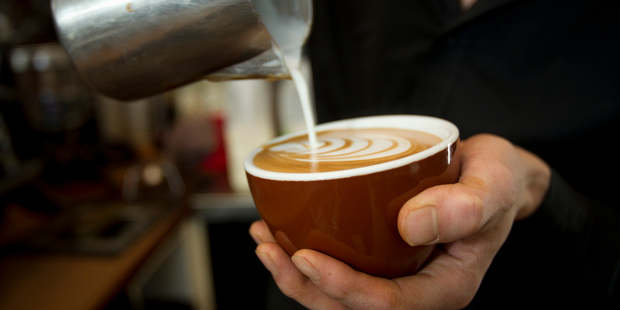 A New Zealand platform designed to help businesses reward customers and keep them coming back is catching on overseas, with clients ranging from a car wash in the Philippines to a shoe shine company in Dubai.
Plenfy (pronounced Plenfee) is a cloud-based system that allows businesses to create "customisable rewards" for loyal customers and track which incentives work best.
It can also be used to set up surveys so businesses can gauge how customers feel about their service.
Kiwi Shane Price said he developed the product with the simple aim of helping businesses attract and retain customers.
"The whole package is about getting customers back in the door," he said.
"Businesses can find out more about who their customers are, what they're ordering and which rewards are the most popular."
Customers can use the Plenfy mobile app to check reward balances, locate stores and find out about any daily specials, Price said.

Plenfy launched in June last year and started turning a profit four months ago.
It had 200 clients signed up so far and was looking to increase its customer base to more than 1000 in the next year.
Price said the beauty of being web-based was having unlimited access to markets.
Only about 10 per cent of clients were based in New Zealand, with 40 per cent from Australia, 20 per cent from the US, 15 per cent from the UK and the remainder from "everywhere in between".
Overseas clients include the Three Little Monkeys toy shop in the US, Tiarn Venter Skin Health in Australia, AutoJoss Car Wash in the Philippines, and The Shoe Shine Company in the United Arab Emirates.
"We're getting people signing up on a weekly basis," Price said. "We really want to build the New Zealand side of the market."
Plenfy is predominantly targeted at small to medium-sized businesses like cafes and mechanics.
"It's not limited to retail and hospitality but there are some features that wouldn't be relevant to certain industries," Price said.
Most clients had come on board through a partnership with point-of-sale software provider Vend, which already has thousands of retailers on its platform from more than 100 countries.
Businesses that use Plenfy have the system open in their store - on a computer, tablet, or any other web-accessible device - while they make sales and deal with customers.
Those already on the Vend platform need only that system open, since it is fully integrated with Plenfy.
Price said a pre-order feature was being trialled through a frozen yoghurt chain in Australia and would be rolled out to all clients next month.
"For example, you could pre-order your coffee from the café and skip the queue," he said.
Plenfy is run by a team of three, based on K Rd in Auckland, and a fourth member starts next week in a sales role.
Clients can choose from four monthly packages which are based on a transaction model. Each time an order is placed, a reward redeemed, or a survey completed, that counts as one transaction.
Subscriptions range from $39 per month for 1000 transactions, to $135 per month for 25,000 transactions.