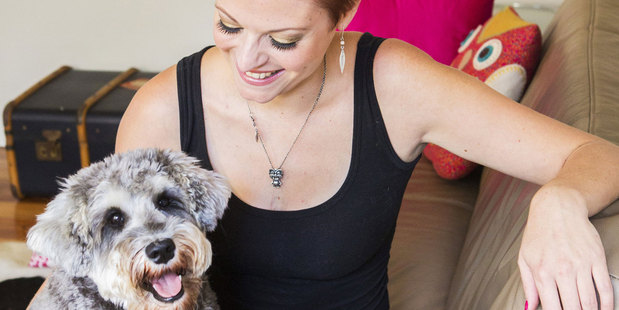 New Zealand, a country where nearly 70 per cent of all households have a non-human member, is to be the test market for a new multi-channel lost pet service.
Marketer and cat foster mother, Megan Denize says she is filling a gap in the market with the launch of Inspector Spot, a pet finding service which uses social media as well as the usual tools such as lost pet posters, to locate errant animals. After seeing how the service works in New Zealand for the next six to 12 months, the entrepreneur hopes to take it to Australia, the UK and the US.
Denize, who has worked with multinationals including Nestle Purina, says the NZ pet industry is worth $1.6 billion a year. "This is very much a chance to mesh my crazy cat-lady tendencies with marketing," says Denize. She is hoping that 5 per cent of NZ cats and dogs will register with Inspector Spot, around 100,000 pets, in the early stages of the launch.
The chances of your pet going missing at some point are very high, says Denize. One in three pets will go missing in their lives, she says.
"Dogs go missing when given an opportunity to exercise their nomadic tendencies. If the gate is left open, that's what they will do. Cats wander for a number of reasons. If you have moved they will try and find their way back home. Also if they have a fright, from fireworks or being chased it's their natural instinct to flee," says Denize, who has fostered more than 90 dogs, cats, rabbits, chickens and ducklings. Her business will have seasonal peaks, she expects, triggered by the breeding season and Guy Fawkes.
From today, owners are invited to register their animals at a $20 annual fee, "before disaster strikes," giving all the information possible about their pets, including photos, any distinctive markings, microchip and council registration numbers and vet information.
For this fee, if the pet is lost, owners will be sent posters and letterbox flyers to put up around the neighbourhood meanwhile an online campaign will swing into action as well. An alert about the missing pet will go out on Facebook, Twitter as well as to the local pet industry- rescue organisations, vets, breeders and other animal breeders. Denize says 50 per cent of the annual fee will go to animal rescue organisations and pet owners can pay $95 for the Inspector Spot service if they are not registered.
If an animal is reported found, the Inspector Spot technology can match it with a missing animal if it is registered, says Denize. Pet owners will also receive reminder emails about flea treatment and worming as well as pet birthdays. If the pet dies, owners will receive a sympathy card.
Denize realises that once a GPS microchip is invented for pets, there will be no need for her service. "But that is a good 10 to 15 years away. What we need is a solution now," says the owner of The Marketing Team agency.