When a business backs a cause, the relationship is one of mutual support, writes Brad Clark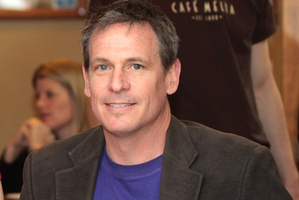 Q. How should businesses approach starting a relationship with a charity?
At the Starship Foundation, we encourage potential business partners first to consider what they want to achieve from their relationship with us, such as commercial objectives, staff engagement, consumer goodwill and any ideas they might have for how they would like to be involved. Then, before embarking on a partnership, we will discuss our mutual objectives and whether we can realistically add value to each other. We keep an open mind about the different ways we could partner with a business so any and all ideas are worth considering.
Q. What sorts of projects are businesses working on with Starship?
Every project is different. We have criteria for evaluating new business proposals to ensure there is a clear return on investment and capacity within our business to ensure delivery against objectives. A few years ago we introduced a young and former Starship patient, Ruby Seeto, to home linen company Wallace Cotton.
Wallace Cotton was looking at ways it could support Starship, and Ruby was already selling tea towels she'd designed and had printed as a fundraiser for Starship. Since joining forces, Ruby and Wallace Cotton have raised an amazing $200,000-plus for Starship through the sale of Ruby's tea towels. Another example is EB Games, which runs a trade week for Starship where a percentage of each old game traded in comes to Starship.
Q. How much of an investment in time and money does a partnership with Starship entail?
We have a framework for our partnerships that helps us decide on the amount of resources the foundation can commit depending on each organisation's contributions and commitment to growth. The businesses are encouraged to do the same - to provide appropriate resource at their end to suit the demands of the partnership.
Q. How do a business's customers hear about the company's charitable activities?
The foundation works closely with its business partners to make the most of their internal and external communication channels and to involve their staff and customers in the partnership. We often use patient stories - with consent of course - to bring the partnership to life and to demonstrate the impact the organisation's involvement has made on the children at Starship, their families and staff.
Q. How else can it help a business?
Being associated with a charity can help a business in many ways - by building brand loyalty, acquiring new audiences, improving customer "stickiness" or retention, enhancing staff engagement and being part of a loyal and complementary network of businesses that support Starship.
Q. Does Starship give its supporters feedback?
Yes, we have staff members who solely look after our partnerships with big and small businesses. As part of their role, they regularly provide these partners with feedback and reports. It is important that communication is frequent, progress is timely and that outcomes are clearly demonstrated. Customers are demanding corporate social responsibility from their providers. Sponsorship is not fluffy. It has to have measurable returns and fit with a company's culture and values.


Brad Clark is chief executive of Starship Foundation