Start-up veteran says taking a down-to-earth approach paid off for her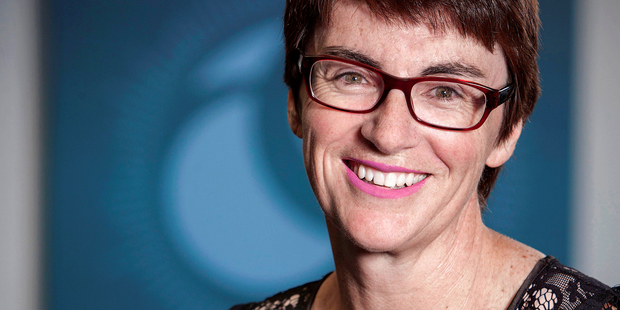 When insurance agents call her "ordinary" and "normal", Partners Life managing director Naomi Ballantyne takes it as an endorsement of her leadership style.
The life insurer's head says there have been times when people in senior positions discounted her because of that down-to-earth approach, but it hasn't held back her career.
Partners Life is the third life insurer Ballantyne has been involved in establishing and, after less than two years in the market, is second only to Sovereign for new business.
"What's worked for me is I've always just been me," says Ballantyne.
"I don't think it's hard to do that; I think it's easy to do that. I think it's hard to try to be someone you're not and I can't be."
Ballantyne was in her late teens when the lure of a management course and the chance to earn some money saw her ditch a degree in marine biology for insurance.
She says that, at the time, the industry was frustrating, including the old boys club, and discussions that centred on what competitors were doing rather than what was right for the customer.
However paying money to people when bad things happened had her hooked.
"That thing where you give a cheque to someone and they tell you 'thank you' for doing your job was amazing and it's the single thing that's kept me in this business all that time because I can't see any other corporate job where you also get that."
As a 24-year-old she was the operations manager at life insurance start-up Sovereign, putting the ideas of founders Ian Hendry and Chris Coon into action.
It was a steep learning curve but Ballantyne asked "a million, trillion questions" of the ever-patient pair.
Leaving Sovereign two years after its 1999 sale to ASB, she struck out on her own with Club Life after discovering she was unemployable, something she says came down to being a 35-year-old woman challenging the status quo in what was still a male-dominated industry.
"In those days, no one had a 35-year-old woman anywhere in their management structures, no one on the board, so it was very much 'you're a strange creature, what will we do with you?'."
When Club Life was sold to ING, Ballantyne stayed on as chief executive until quitting in 2009, saying in an email to staff she was worn out after 27 years in the industry and was ready for a new challenge.
But after a month off doing nothing, she was depressed for the first time in her life.
What she describes as a perfect storm of market conditions fired up her enthusiasm to have one last crack at the life insurance business with her old boss from the Sovereign days, Chris Coon.
"Once you've done that twice and you've been the founder, you can't go and work for someone else so you're locked into entrepreneurship for as long as you want to be working."
At Partners Life she leads a lean machine, with systems and outsourcing efficiencies driving down running costs to half that of competitors.
Ballantyne places a high value on relationships and says after years on the road she knows pretty much all the 1300 advisers selling Partners Life policies.
Even though her working day can sometimes end at 4am, she personally runs weekly staff training sessions covering everything she has learned after three decades in the industry.
"Things that took me years to learn over the course of the experience that I had, I get that out of my head and pass it on to these bright people and give them a wider understanding of their role in the business and also get some feedback about our company and how we're working."
She is also open to direct feedback from clients and advisers, saying getting their view is crucial to driving the company forward.
But it doesn't take much digging around on the internet to find personal, generally anonymous, attacks on Ballantyne.
She says it is competitors who think the only way to compete is to throw stones.
"They've done it every single time and, every single time, effectively it's worked in our favour. So now I truly take it as a compliment."
She's found the best response over the years has been to walk away and not bite back.
The next step for Ballantyne is preparing Partners Life for a share offer, likely to be in the next two to three years.
Ballantyne plans to stay on for a couple of years beyond that, before handing over the reins.
She's' thinking of coaching teenagers on character "and all the things that you see that hold adults back".