The success story of iSuper8, an app which gives an iPhone video the look of a home movie.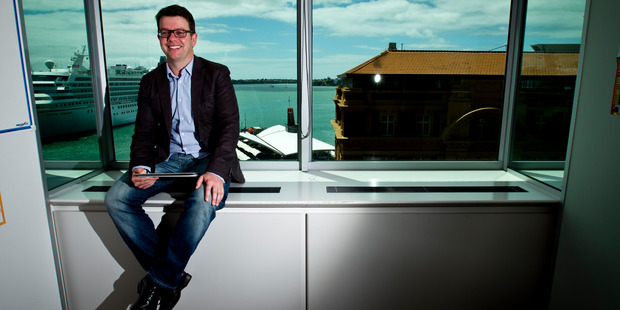 The origins of MEA Mobile pre-date Apple's App Store.
Rod Macfarlane, an MEA Mobile director and co-founder of investment company Macfarlane Engel, from which MEA sprang, had previously worked as a developer at GPS-maker Navman.
After witnessing the blossoming of the consumer GPS market, Macfarlane says he could tell in 2007 that the app market was on the point of ignition.
"It was obvious that mobile was beginning to take off. Apple's first-generation iPod touch was coming out so it was looking like a pretty exciting market."
Programming under the Macfarlane Engel name, Macfarlane's first app was Flex, a wireless waiter and point-of-sale program for restaurants.
Five years on, having launched MEA in early 2010, he has had a hand in more than 70 apps.
"Flex was a good start but the business model has changed a lot since then. With Flex, we had to go out and sell direct to restaurants, then do custom installs based on table information and the different items on the menu."
The advent of the iTunes App Store in July 2010 changed all that.
"Now there's a 24/7 marketplace via the iTunes App Store that we can access and sell globally through without having to hit the pavement."
That has opened up export markets, and encouraged the company to open a US office, as well as its business development office in Auckland and software centre in Hamilton.
"We try to put something in the market quickly with a very limited set of features, and the market will soon tell you whether it's interesting. We've put out about 70 apps in the past year, some of which have been successful and others that haven't."
Initial app development might take only a few weeks. The company has created several photography and video apps, including the big-selling iSuper8, which gives an iPhone video the look of a home movie.
It has also branched into hardware with Wi-Fi controllable LED lights. iGloLED, which sells for US$99 (NZ$117) through outlets such as amazon.com, got a helping hand when it featured on tech websites Gizmodo and engadget.
That sort of attention provides an invaluable marketing boost.
"We also partner with brands. So, for instance, we did limited editions of iSuper8 for Rip Curl and Levi, in which we put customer content in the app and made it free for a limited time. For Rip Curl we had 300,000 new users within three weeks and at peak we were getting a new user every two seconds."
One of MEA's recent creations, Divinato, could hardly be less like the prosaic point-of-sale app with which Macfarlane made his debut. Divinato is a fortune-telling app, which Apple initially turned away from the App Store.
The company - often accused of being too controlling - instructed MEA to tone down any suggestion the app really could predict the future. Apple wasn't going to let a sense of humour trap it into being held liable by upset buyers whose lives didn't play out as foretold.
"We had a bit of chuckle about that," Macfarlane says.
Rejection of apps is par for the course, Macfarlane says, usually for usability reasons - and after modifications, all MEA's creations have been accepted in the App Store.