Potential employees who only speak English are proving 'less attractive' to Asian employers in Auckland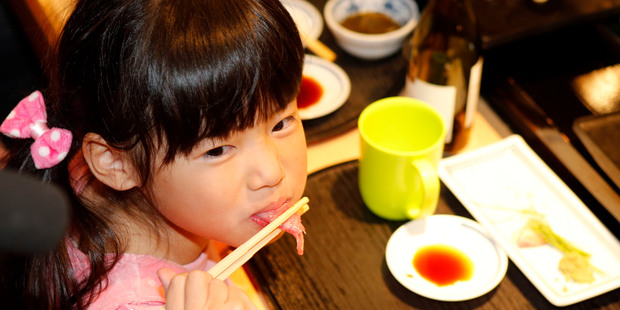 The increasing Asian ownership of restaurants and cafes in Auckland is giving Asians an advantage over English-speaking European job seekers, a Massey University sociologist says.
A new migrant from the UK, Edward Marshall, told the Herald he was "giving up hope" about finding hospitality work in central Auckland despite having 16 years of experience, after three of the jobs he had been interviewed for went to Asians.
Professor Paul Spoonley said research showed Asian business owners preferred co-ethnics as workers primarily because of language.
"Our research shows that Asian small business owners are concentrated in the hospitality and retail sectors with a significant co-ethnic customer focus, both co-ethnics who live locally but also those who are tourists," he said.
"Language competence, for example Mandarin, is important for both the running of the business but more importantly, communicating with the customers."
Professor Spoonley said that Asian business ownership has grown significantly in Auckland, and potential employees who could not speak languages other than English are seen to be less attractive.
"It is an interesting reversal," he said.
Malaysian restaurant Mamak owner Jeffrey Ng, who has placed advertisements in the Herald and Asian media for a chef and waiting staff, said his jobs would also most likely go to Asians.
"I don't think it's racism, but I need staff who know our food, understand the culture and speak the languages of our customers," Mr Ng said.
"We need people who know when to take out chopsticks and when a fork is needed, and not so much people who know their wines or the cuts of beef."
All six of Mr Ng's staff working at the cafe are Asian.
Migrant Action Trust manager Agnes Granada said her organisation was advising job-seeking migrants to emphasise their "ability to work with different cultures".
"With the way New Zealand is developing, becoming so ethnically diverse, it just makes sense for business owners here to employ people of different ethnicities," she said.
Ms Granada said even non-Asian owned businesses, such as banks, were employing Asians to serve growing numbers of Asian customers.
The ability to work with different cultures was a huge advantage, she said.
The Asian unemployment rate for the September quarter was at 10 per cent, which is above the 7.3 per cent national average but significantly lower than Maori (15.1 per cent) and Pacific Islander (15.6 per cent).