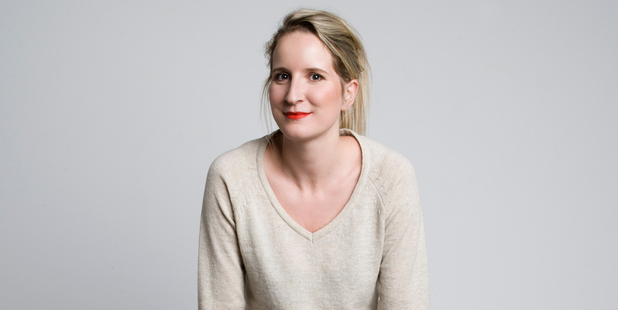 Juliette Hogan, fashion designer, talks to Gill South about taking a holiday while running a business.
My business is fashion design, retail and wholesale. We work with the seasons designing winter and summer collection so there are two really busy times during the year, and then the times in-between are a little less manic but it always seems as though there is a whole heap on my plate most of the time. I have just just gotten used to those times of the year when it's really busy - February and March and August/September. I know not to plan holidays then.
For me it's easy to get away during the other times when I know in advance so that I can plan for the time away. I think the more time you spend away from the business the easier it is to come to terms with the fact that it's not vital for you to be there. Until only recently, the last six to 12 months, it was really hard for me to have time away from the business. For a long time it was only me working on it and if I wasn't there, work wasn't completed.
It's much easier now - but only for short amounts of time -two to three weeks maximum. I think it's really important to have time away from the office - weekend trips out of town are amazing, but there is something really therapeutic in packing a suitcase and getting on a plane.
Delegating
I have a great design assistant, Sarah, who looks after the workroom, and then Jessie looks after all of the sales and communication side of things. I'm a bit of a micro-manager though and like to know what's going on. I feel really fortunate that I love what I do and love the business that I have grown and for that reason I like to know what's happening and going on when I'm not there. I love it that on the way home from trips overseas I feel excited about getting back to work and not dread it as so many people do.
Work-related holidays
I just returned from Tokyo yesterday which was an amazing trip. Being a designer, any form of travel is sort of work-related in the sense that everything I see and experience can become an influence or inspiration. I try and have small breaks away often and then a couple of more substantial trips a couple of times a year.
I'm getting better at defining the sort of holiday I need before I book too. Tokyo was for work, but we didn't work that hard. Vietnam last year was for a complete break from the business but it was an exhausting trip and I came back tired. I went to Hamilton Island earlier this year and that was a complete break - lazing on the beach and eating delicious food. I think when you get to a point that you need a break - you actually need a break and to do something or go somewhere which is not at all taxing. After Hamilton Island I came home so refreshed.
I try to get down to Queenstown a couple of times over winter. I find that with snowboarding I can clear my mind of all things business related and that doesn't happen very often!. My parents have a beach house up north which I try and spend time at throughout the year, too.
No apologies
I love what I do and like to be connected. I guess I never have a complete break. Maybe I should learn to though. If I do little bits of work while I'm away it means that there is not a stack of correspondence that needs attention when I get back to work.
What is the benefit of owning rather than leasing your premises as a small business? What freedom does it give you? It must be nice knowing the landlord is never going to put the rent up. Yet is it core to your business? Email me, Gill South at the link below.