A shop's failure prompts decision to focus on online sales instead.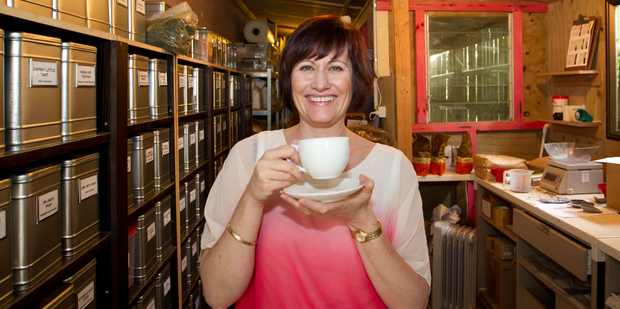 Leanne Pratt can pinpoint the day recession hit. When news of the global financial crisis broke in the media, sales at her inner-city tea store took a dive.
"Not badly; just to the point where we were just under break-even," says Pratt.
Several years of preparation and 12 months in the retail business were starting to unravel.
Pratt's plan to open the store - Aaah! Nourishing Tea - had been a classic middle of the night lightbulb moment.
A qualified naturopath, she was working for health supplements company Blackmores, but an approach by family friend and former employer Michael Hill to help launch the company's Canadian business got her thinking.
Pratt turned down Hill's offer, but he opened her eyes to the fact she could be doing something other than selling supplements.
Through her work at Blackmores, Pratt knew people weren't always keen on taking pills.
Herbal teas were a nicer way to gain the health benefits, she says.
"Once I had the idea in my head I couldn't make it go away."
Two years of market research showed the herbal teas idea had real commercial legs and she set about creating her own tea blends and visiting potential suppliers in Europe.
Knowing little about the nuts and bolts of retailing, Pratt rushed into signing a lease for Auckland's Elliott Stables gourmet food court, before it opened, even though a gut feeling told her it wasn't quite the right fit for the tea store.
"I probably should have listened to that feeling."
On the first day in September 2007 she took $10 and even though the business slowly grew with the support of loyal customers and other Elliott Stables retailers, it was tough going.
"My plan was to have a whole lot of retail stores, that was my idea, but in terms of what happened in the economy it would have been very difficult even if I hadn't gotten pregnant, which is kind of what happened next."
While previously the business had been neither making nor losing lots of money, once Pratt had to pay for a manager while she looked after her newborn son, the business begin to haemorrhage cash.
"And the stress was unbelievable. I just would never ever want to go back there again."
Disagreements with the landlord, exhaustion and the realisation that with a baby it wasn't possible to ride out the downturn made Pratt decide to close the doors in early 2010 after three years in business. "It was the most difficult time of my entire life," she says.
"People had invested money in my business, my parents, my partner, we'd put money in it from our mortgage. That feeling of letting people down was probably the thing that I found the hardest. That was harder for me than no longer having the store."
What she still had was the brand, her customer database and a small online business.
Retaining her store manager part-time, Pratt took a break, then set up the business from home and focused on become an e-tailer. Costs were slashed as she dedicated the downstairs to tea, including a climate controlled storeroom and space to create the herbal tea blends.
This year, with the business now "washing its face" and Pratt able to pull a wage, she knew it was time for a re-brand and new website.
The original Aaah! Nourishing Tea worked well in a retail setting, but was a barrier when talking to people and didn't translate online.
Pratt says the Aaah! brand also wasn't showcasing the company's key point of difference - her naturopathy knowledge and skills.
After time spent on branding exercises the company relaunched in July under the banner of her long-time nickname as Pratty's Feel Good Teas.
The tea names were also re-jigged to inject a bit of personality, with the line-up including quirky names such as matcha made in heaven, good night nurse and get your pep on. Sales have since gone through the roof.
She has sold twice as much tea and briefly sold out of some of her popular brews. The average sale is $54, with some customers drinking $200 worth a month.
Right now Pratt is hiring a wholesale manager to focus on taking the tea to cafes, supermarkets and health shops.
She is still keen to go back into retail, particularly as the business is outgrowing her house.
"I'm a hundred million per cent confident I would do it really well this time" she says, describing her ideal retail space as one that would also combine an office space and tea training area. Until then she hopes to provide a mini-retail experience at Auckland farmers markets from later this year.
"As much as this website is great ... it's a way to get back out in front of people, grinding fennel and blending stuff."