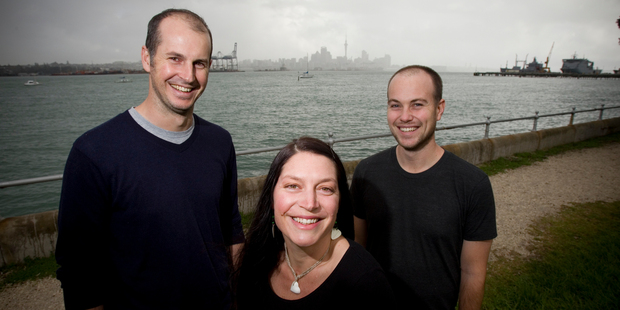 Driving across San Francisco's Bay Area on a late summer afternoon, Rich Chetwynd says he's forming a playbook for his next business move.
He just isn't sure what that move will be, or when exactly he'll make it.
"Creating a photo app and selling it for a billion dollars wouldn't be too bad," the Massey University graduate joked.
The 34-year-old and his two business partners have been living in California since last October after their staff training software start-up, Litmos, was scooped up by Callidus Software in a multimillion-dollar deal.
"It's just been flat out," Chetwynd said.
"You sort of kick back a little bit, have a party and then you realise you've got a business to run and you get on with it.
"Now we see bigger opportunities.
"The growth of Litmos is going through the roof ... I wanted to sit at the helm of something kind of big and it is getting that way now."
Litmos has come a long way since Chetwynd began developing its software in his bedroom five years ago.
Although he's no longer the company's boss, he says he still has a "free rein" at the business, whose product allows employers to train their staff via the web.
"They [Callidus] trust in my direction as to where Litmos could go and I've been given more money and a bigger budget."
And while he's keeping one eye on his next project, the software developer is not ready to leave the firm just yet.
"I'm not sure of the king-hit idea, but I absolutely want to start another business ... I want to go a lot bigger next time," he said.
"It's a really exciting thing to do - to see the process through from start to finish. I'm kind of addicted now."
However, Chetwynd was hesitant on whether he would bring the business back to New Zealand.
"I'd like to say I'd do it from New Zealand but I don't know for sure, ultimately I don't see myself living[in San Francisco] forever."
Despite talk of a bubble forming around technology companies, Chetwynd says the topic doesn't get much play in Silicon Valley.
"You don't actually hear much about the bubble, but maybe it's because you're inside it."
And in a town "full of people who think they can change the world through technology", Chetwynd believes there are always going to be new companies popping up.
"I think I read once there's 1000 new millionaires under the age of 30 out of Facebook.
"You've just got to think that a lot of those guys are going to go off and try a new business.
"They've got time on their side and don't have to worry about getting paid for the next year or two."
Richard Chetwynd
* Age: 34.
* Along with his business partners, Nicole Fougere and Daniel Allen, Chetwynd sold software company Litmos last year in a multimillion-dollar deal.
* Living in San Francisco.
Kiwi Innovators
* A week-long look at New Zealanders making their mark.
* Tomorrow the Business Herald talks to Group Commerce chief executive Jonty Kelt in New York about number 8 wire and kick-starting the economy.