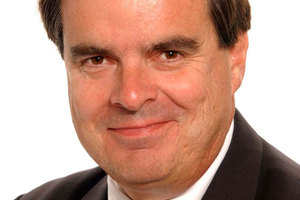 Roger Hatrick-Smith, formerly a partner of Ernst & Young, is director of Virtual CFO, Chartered Accountants and Business Advisers and CFO of The Icehouse. He talks to Gill South:
There are a variety of ways the entrepreneurs gather finance for their ventures. For younger players coming out of university with good IP ideas, they don't have a house to mortgage and often rely on family and friends and perhaps have some savings but more likely a fair amount of student debt! It may be their idea has such potential and in time that allows them to attract the interest of angel investors.
For the more traditional person in business it might be a more regular type of scenario, a business they have already started. They may have some assets and may, for example, mortgage the house.
I think early on it can be a very sensible thing to do to bring in a shareholder particularly if they are bringing in both money and capability.
For the entrepreneur, losing some ownership of their business, their attitude should be that they will have a smaller piece of something bigger. If they need cash, they have to give something in return. Fortunately the start up sector is a hot one at the moment and there is good support from the Government and investor interest.
Prepare your story
In order to win an investor, you have got to have a story that is compelling to an investor. Investors are looking for ideas that are patentable and protected, and that have global appeal. They want evidence of market validation from an independent source. They also need to show that you have good people around you in your team. An early stage company with high potential that wants to take the idea internationally requires a fair amount of skill. If you show this at the moment it is relatively straightforward to get investment.
Going public
Public listings can be an option for raising cash and these have happened with companies like Xero. These are relatively few and far between as they are not sure-fire bets for the Kiwi investor and the cost and implications of becoming and maintaining a listing are considerable. Often start-ups don't need a lot of cash to get going, so the cost of going public, looking for advisers will not always make sense.
Banks
Banks generally are not big lenders to start ups often because of their lack of security. For start-ups, their earning position may be a few years away. Banks like to get security and see earnings to pay down the debt. They might offer a small overdraft, but that's usually the extent of it. Having said that, BNZ is very helpful to early stage businesses giving them access to help, such as training and business advice.
Virtual CFO
At Virtual CFO, companies can get access to good financial advice and rather than paying for a full time CFO, they might just need a few days a month. Start up entrepreneurs are trying to do lots of things very quickly, they all appreciate getting good advice.
Awards
I would encourage going for awards, not for the monetary reward but more for the learning and the fact it puts you in with an interesting alumni. It gets you into networks that you would not normally get into. The Ernst & Young Entrepreneur of the Year, for instance, will introduce you to a useful network, and if you win the main prize, it will get you into an international global network that you can bounce ideas off.