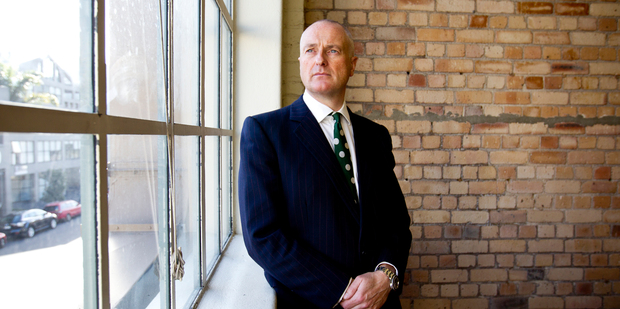 Within just a few weeks of migrating to New Zealand with his family, Londoner James Hoseason had sunk a sizeable chunk of his Immigration New Zealand-required investment capital into two early-stage companies: prostate cancer company Caldera Health and kids' social networking start-up MiniMonos.
"It was just happenstance. It was the first [Ice Angel] presentation I went to and there were these two great companies presenting."
Hoseason had been introduced to the Ice Angels after meeting Phil McCaw, director of angel investment company Movac and at that time chairman of the New Zealand Angel Association, at a get-together for prospective wealthy migrants from Britain at the New Zealand High Commission.
By then the government already had $1.5 million of his money in "very plain vanilla" government and corporate bonds as part of his residency application.
But Hoseason, a corporate property developer who had set up and grown both property and travel companies in his past, had already decided to invest some of that capital in higher risk investments.
"I'm an active investor; I've done my own start-ups so I've got some degree of knowledge about the risks and also the returns." Hoseason was also attracted by the Ice Angels' network. "It's a very good way when you're new here, for a relatively low level of investment, to suddenly get you into a whole new community of interesting people."
Immigration New Zealand didn't advise him on what to invest in, nor should it have done, says Hoseason, but a change in the rules since 2009 has made it easier for wealthy migrant investors to enter the country and put their money into more active investments, such as start-ups.
Before the government lowered the investment thresholds in 2009, just 23 people had applied for residency in two years under the old wealthy migrant scheme. Since 2009 there have been 362 applications and $255 million invested: $145 million through the Investor 2 category, requiring $1.5 million of funds invested, with conditions, and $110 million through the Investor 1 or Investor Plus category, requiring $10 million invested, with fewer strings attached. The vast majority of this cash is still sunk into safer investments, such as bonds, though 13 per cent has been invested in private equity - though what "private equity" actually includes isn't broken down. Strict rules ensure no money is invested in residential property, closing an old loophole and a former immigration bugbear.
In a written statement, Stephen Dunstan, Immigration New Zealand's general manager (settlement, protection and attraction) says research shows migrants are keen to know more about the full range of investment opportunities available in this country. If asked, the department will refer clients to organisations including New Zealand Trade & Enterprise (NZTE) and the New Zealand Venture Capital and Private Equity Association (NZVCA).
Hoseason applauds the stance and his immigration experience. He says he agrees with comments that's it's not the government's job to push money around or tell you to put it into riskier investments; it's the job of the angel groups to encourage new migrants to invest in the sector when, or preferably before, they get here.