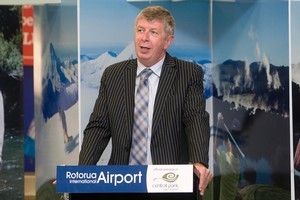 Last week the Herald on Sunday reported on Small Business Minister Maurice Williamson's support for allocating every business in the country with a single identifying number. Rod Drury, CEO of software company Xero, is lobbying for the change. He and Peter Stevens, CEO of non-profit standards organisation GS1, wrote this response.
It's great to see Maurice Williamson now leading the charge on a single business number (SBN).
Xero, with GS1 - whose aim is to improve New Zealand supply and demand chains offshore - are keen to make sure that what we come up with is a truly global solution. We only have one chance.
The purpose behind a SBN is to eliminate the multiple identifiers already used by Government, and in doing so to significantly reduce compliance and reporting costs.
It will also help enable electronic transactions between businesses, and between businesses and the Government.
Imagine if invoices just appeared ready to go in your accounting system from any vendor.
At first pass the GST number seems the obvious contender. But this is a New Zealand-unique number and will do nothing to streamline transactions with overseas customers.
A superior option is to adopt global location numbers (GLNs).
Global IDs for businesses have been around for many yearsand are used routinely for a range of purposes - such as the exchange of electronic purchase orders and invoices, directing goods to stores or warehouse locations through dispatch advice notes, and for key traceability information (for example, the source of food items).
We applaud that Williamson has identified that implementation of a global standard makes more sense.
Other governments have also realised this. The Indian Government allows businesses to identify themselves either using their Indian tax number or a GLN. All farms in the US are identified with a GLN.
The New Zealand Government needs Kiwi businesses to bring in foreign exchange.
Adopting a globally standard single business number is a key building block.