Paul Robinson, Director of recruitment and HR specialists, Randstad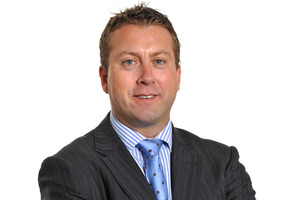 How SMEs can attract high calibre senior people?
Firstly, always make sure an employee value proposition is in place, describing reasons why people would want to work for you. This includes the values, philosophy, goals, higher purpose and history, and it will explain to potential employees what can be expected if they join your organisation and what makes it special.
The next step, and one of the most important, is to ensure businesses have an attractive employer brand. This means your business's brand is so good, that high calibre people are naturally attracted to it and want to work for you. If you don't feel your employer brand is a stand-out, talk to an HR specialist who can provide valuable advice. Our recent Randstad Awards employer branding research highlights this is key and is a good starting point to understand the key issues making a business an attractive place to work.
Lastly, before advertising a position, make sure you define more than the skills needed: look at the overall personality and attitude you believe would fit into your business, and make this clear to potential employees.
How SMEs can manage their introduction into the business so they are effective from day one?
It's vital from day one that a business manages its people successfully, and employees feel their contribution is valued from the beginning. To do this, employers need to find out what makes them tick. Our Randstad Awards research shows that 19% of New Zealand jobseekers view competitive salary and employee benefits as the most important factors in choosing an employer, showing that jobseekers are interested in more than just salary - it may be training, work-life balance, or development opportunities that also motivates them. By doing so, you are tailoring your approach and increasing the likelihood of success.
A well thought-out induction is also key to making sure new people are effective from day one, and will ensure they are able to settle into an environment, develop skills, understand the culture and role. A positive experience during the first few weeks reinforces a positive perception of the organisation and the new person's decision to accept the job.


Next week: You would think that any company which has fast growth has nothing to complain about. But sometimes very fast growth can bring a business to its knee if they don't have the systems in place and the advisers on hand. Tell us if you have had the good fortune to be in this situation and survive.