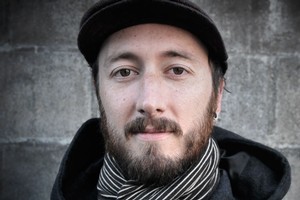 The New Zealand song of the year is Love, Love, Love, the runaway hit by Avalanche City which tonight night won its writer, Dave Baxter the APRA Silver Scroll.

The high profile of Baxter's award-winning song - which had a second life as a TV2 promo - had made it stand out from a list of nominees dominated by left-field offerings, its best-known competition coming from Nothing to Lose, co-written by Shihad's Jon Toogood and Ladi6 from Toogood's The Adults solo project.

"It's a moment of pure pop genius, simple and instantly memorable," said APRA boss Anthony Healey of the winner.

"New Zealand has already fallen in love with the song and the rest of the world may soon know all about Dave Baxter and Love, Love, Love."

The award was voted by songwriters belonging to the APRA organisation, who celebrated the awards at the Auckland Town Hall Tuesday night and saw the nominated songs reinterpreted live by various performers.

The evening also marked veteran Auckland rock institution Hello Sailor being inducted into the New Zealand Music Hall of Fame.

Among the night's other awards Tyna Keelan's track Ko Koe won the Maioha Award for contemporary Maori music and the SOUNZ Contemporary Award for classical composition went to Lyell Cresswell for his Concerto for Piano and Orchestra.

And while Love Love Love got plenty of local airtime in the past year, it was Brooke Fraser's hit Something in the Water which won the prize of Most Performed Work in New Zealand for being the most broadcast local track.