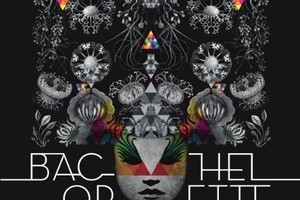 The third - and apparently the last - album from techie Christchurch musician Annabel Alpers under the name Bachelorette was recorded in fashionable New York but seems to be inspired by homesickness or, perhaps it's lovesickness.
With a lonelier feel than was expected from this esoteric bedroom-recorded electro artist, the album resists the urge to break into a sweat, despite Alpers throwing a crazy cacophony of synthetic sound at it.
Her tunes pack more emotional punch than others of the genre. Sounding at times as though it is inspired by medieval peasant tunes, and futuristically robotic in others, the result is so eerie it might suit being billowed through the rooftops of an abandoned cathedral.
Strange but lovely, she will be missed.
Stars: 3.5/5
- TimeOut