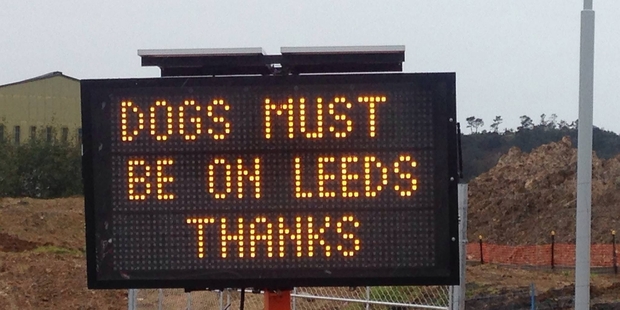 Hobsonville Point wants all dogs to move to West Yorkshire, England, says Deborah Samson.
Pop star stings fans
Pop star Sting is inviting visitors to help pick olives and grapes on his Tuscan estate - so long as they are prepared to pay for the privilege. For $413 a day, pickers will have an experience Sting has described as "therapeutic" and his sales pitch invites customers to "Roll up your sleeves and join the grape or olive harvest in the field of dreams at Il Palagio ... Start the day with a picnic and a briefing from the estate manager to help you understand your work as a farmer-for-a-day: learn about the soil, the vines and trees, and techniques for harvesting." At the end of the day pickers will be invited to taste the estate's wine - including a $25 red called Message in a Bottle. (Source: Telegraph.co.uk)
Scavengers run with numbers
A reader writes: "My neighbour came over, after a very busy weekend of a variety of new people visiting our street to collect our inorganic offerings, to ask if we'd noticed the numbers had disappeared from our letterbox - along with many of our neighbours'.
Valuable metal or annoying? Depends on your perspective."
Orange vandalism in the name of children's entertainment
Spotted in Cox's Bay Park after a fun run for children last week. Permanent bright orange spray paint defacing the stone steps and paths and white spray paint on the grass. Who was the idiot who thought this was a great idea? It's not like the council has the funds to clean up the mess. Maybe the mad sprayer should return with steel wool and scrub it off with the same enthusiasm. It would be great to know who was responsible for this defacement.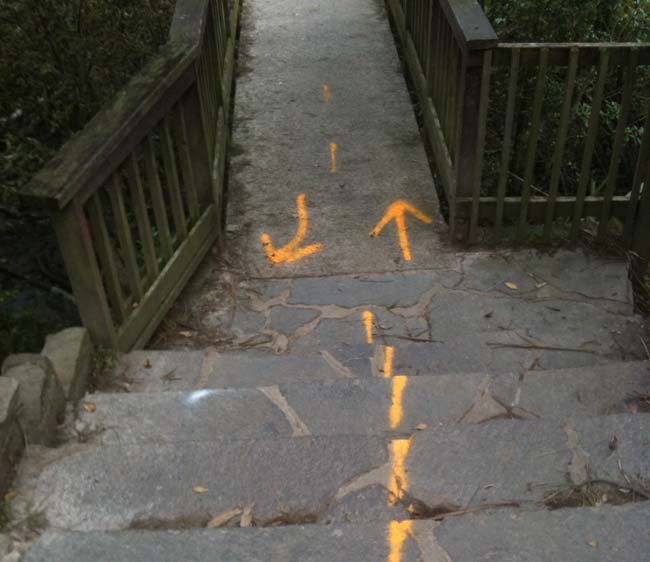 Russian bank's mortgage has twist in the tail
In what has all the marks of a publicity stunt, one of Russia's largest banks, Sberbank says every new mortgage customer can choose the cat they want, and it will be delivered in time for their house-warming party. According to the bbc.co.uk, the bank's website gives a choice of 10 breeds, and features a video showing the first happy clients receiving their cats. The bad news for customers is that the terms of the offer say that the animal is only given so that it is the first to cross the threshold of the property - many Russians say a cat is sign of good luck to those moving into a new home - and is only available for two hours so the homeowners can take photos.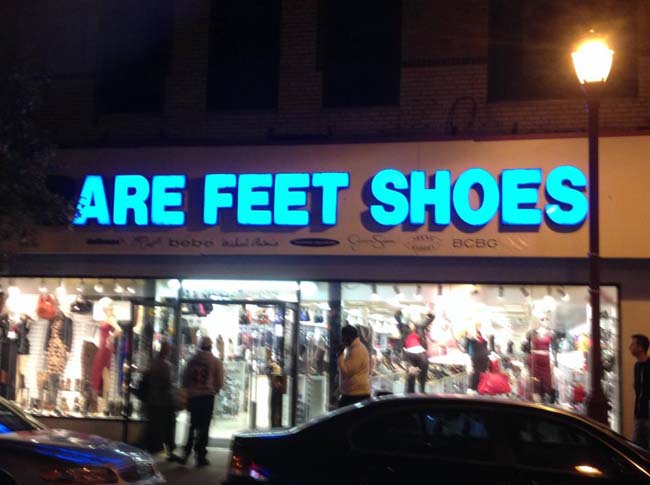 An existential question in the same vein as the chicken-and-egg dilemma.
Picture this: What does a box of 99 beers look like....
Politics: At risk of making the Conservatives seem cooler than they are, another billboard has been improved for free by the Waterview satirist. "Great to see the Conservatives taking a pro-active stance on obesity and multinationals," she says after gussying up this trailer hoarding at Avondale Racecourse.
Video: This sheep-themed ad for the Certified General Accountants Association of Canada may be a little arousing for rural New Zealand...
Video: This remarkable clip of woman's ice cream being pooed on by a passing bird at Misson Bay beach has gone viral, and the debate about its authenticity in the comments (particularly those discussing the viscosity of bird excrement) only adds to the enjoyment...
Herald app users tap here for today's video.
Got a Sideswipe? Send your pictures, links and anecdotes to Ana at ana.samways@nzherald.co.nz