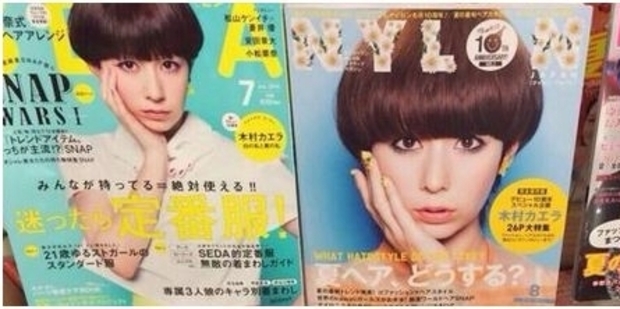 Painful to watch
The latest trend in Japan is posing with your hand to your face as if you have a toothache - the move, called "mushiba no poozu" or "mushiba poozu" in Japanese, translates as "cavity pose". The pose is thought to make a woman appear cuter (coy), slimmer (because it is covering part of the face) and therefore more beautiful. Despite its undeniable ridiculousness, the trend has made the transition from fashion pages to social media, with many members of the public posting cavity poses on Instagram and Twitter. (Source: Huffington Post)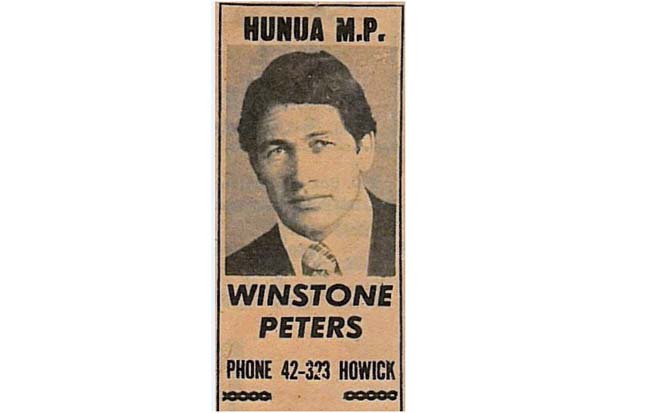 Introducing Winstone Peters
"Found this by chance while looking through old issues of the Franklin Courier in Pukekohe, writes a reader from Oratia. "It is from 1979 when few people had ever heard of him, from his first few months as National MP for Hunua. First few months because the '78 election in Hunua was a controversial one. Labour's Malcolm Douglas had an election night majority of 301. 'Winstone' Peters claimed irregularities in the vote.
In May 1979 the court-ordered recount resulted in 500 votes being classified as informal, giving Peters a majority of 192. Peters was declared elected as of election night. I think it had something to do with people marking their papers with an X instead of a tick or some other anomaly like that."
Tap & Go - so easy it's criminal
A reader writes: "I'm wondering if there will be a big backlash in the form of a class action lawsuit in the future for banks forcing Tap & Go/Pay Wave on people. I have heard many stories of people being in line and having their cards paying for the person in front of them. How long before a team of scam artists work together to steal using them. Simply create a device to extend the signal to and from the card reader to the card. Then just have someone stand or sit close to someone with a card positioning the extender in range of it, and the second half of the team buys stuff with the other half of the device hidden in a wallet. You are not normally required to pull the card out so they will not know it is a signal extender instead of a card. Someone sitting some distance from a machine could then be made to pay without knowing. It would not be until the next statement or they check their account that they would be alerted and those that did it would be long gone. A bank should not be able to put a service on a card that does not require a pin to be used."
Dreaded phone call
Twitter on modern life: "Texts: Cool! What does it say? Emails: Oh God ... what do they want? Phone call: I basically assume someone has died." (Via @AnnaKendrick47)
Picture this: Maths humour...
Picture this: This deliciously camp All black photo with a retro 80s vibe is up for grabs on Trade Me. The group shot from an All Blacks Steinlager calendar shoot in 1990 has been mounted on a large canvas and shows the players of the day wearing re, costumes - fairly half-arsed ones. The blurb describes how Grant Fox is dressed as The Huntsman and the coach "Girizzle Wiley as Chairman of the Board". Michael Jones wasn't into it and is just wearing normal clothes and Fitzy is just shirtless. Great piece of amusing New Zealand sporting memorabilia...Check it out here.
Video: Sir David Attenborough narrates a nature documentary exploring the herd behavior of ...the Fangirl. "OMG! I can't even."
Herald app users click here for today's video.
Got a Sideswipe? Send your pictures, links and anecdotes to Ana at ana.samways@nzherald.co.nz