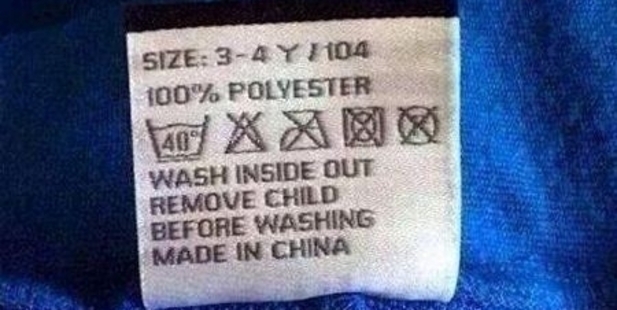 Unnecessary but humorous washing instructions. Hat tip to @MJosephSheppard.
Bigger not always better
For sale on Trade Me - "Stupidly annoying space killer". The ad reads: "Dumbest thing ever takes up half the lounge, not easily compactable, gets mouldy when stored in garage causing husband to moan constantly as he can't use garage for his "projects". It needs to be cleaned constantly and it doesn't wipe clean easily. Reclines back. Yay yippee let's let baby eat lying down and choke NOT!! I put my daughter in the seat and it's like she is playing hide and seek. I am trying to teach her decent eating behaviour but she can't reach the tray as it's too far away from the seat. All in all if you got space to waste or an infant that needs a high chair or just love tripping up over things that take up so much room this is good for you and I'll stick with an old-fashioned wooden one from granny. Seriously, a baby is small and these chairs are way too bulky."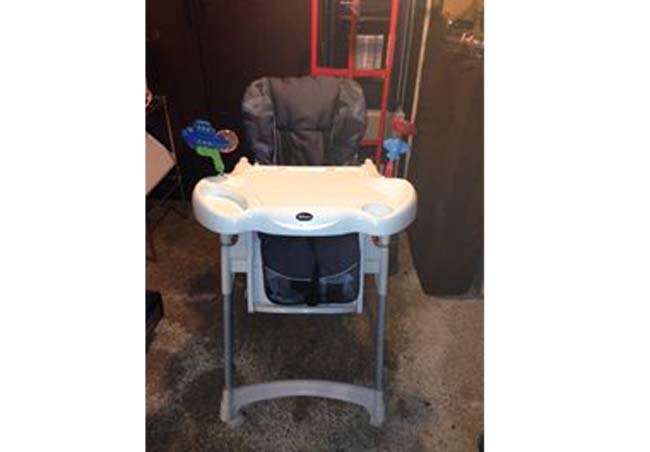 Dire social media gaffe
American Apparel posted a photo of the explosion of Nasa's Challenger space shuttle to celebrate the 4th of July. Apparently the company's social media manager mistook it for holiday fireworks. The Los Angeles Times reported that American Apparel apologised, saying their social media manager was born after 1986 and was unfamiliar with the iconic images from the disaster, which killed all seven astronauts on board.
Go with gut feeling
Ask Reddit asks for the most creeptastic stories and gets this allegedly true tale ... "Scary cause it can happen to anybody and 'cause it's preying on kindness. An ex-Marine was driving on the road at night and saw a car in the middle of the road with two people lying on the ground. His gut feeling tells him something is amiss and he drives past. When he looks in his rear view mirror he sees the two people lying on the road stand up and 10 other people come out of the bushes."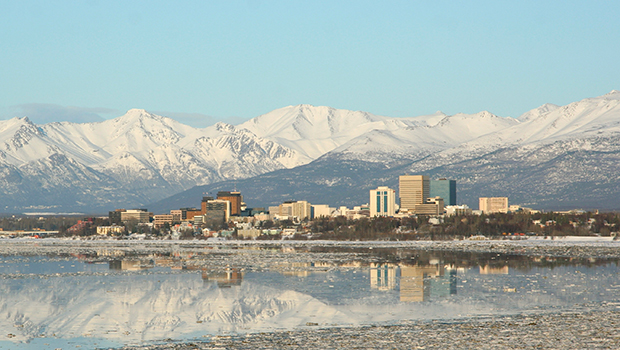 A Fletcher construction team found this anchor while working on the site for the new Fonterra headquarters in Auckland's Wynyard Quarter. Experts from the Voyager New Zealand Maritime Museum are to investigate.
Picture this: British interior design trends from 1950 - 2010...
Video: A wonderful guided tour of British accents...
Tweet goodness: The New York Times spells out old technology for younger readers...
Video: This Auckland (1967)
NZ Herald app users click here for today's video.
Got a Sideswipe? Send your pictures, links and anecdotes to Ana at ana.samways@nzherald.co.nz