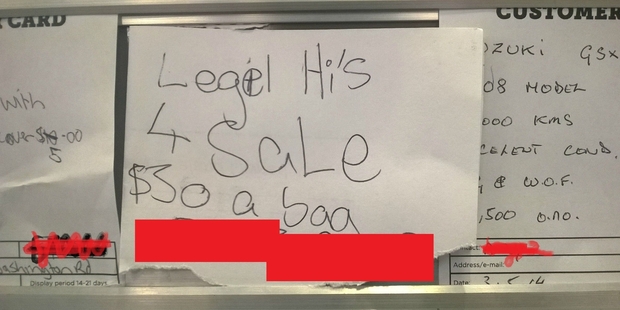 Olympic dream shattered
"When I was a young lad I used to have running races against my dad," writes Andrew Carline. "Which of course he let me win as good dads do. Being unaware of this, for some years I actually thought that children could run faster than adults and was surprised that they did not include children at Olympic Games track events! My illusion was finally shattered when I was about 10, when I was running along the beach with my dad and he sprinted past me like I was standing still!"
Inflammable location for petrol station
A reader writes: "The large demolition/construction site at the roundabout at Great South Rd and Walters Rd, Takanini seems to have been named Oak Corner. I presume the name is because of the big tree on the edge of the site. If so the planner better look again. That is not an oak tree it is a flame tree. So considering a petrol station is to be built on the site, Flame Corner may not read so well."
Predictive behaviour
Today Dave received a text from a neighbour.
"Dave, are you at home?"
"Yep".
"Can I pop over and borrow your lady ... need to change a smoke doctor but cant reach ..."
"C'mon Bryce I don't mind helping a mate out ... but that's a bridge too far!"
Courtship advice of the 1800s
The website Mental Floss dug up The Marriage Guide for Young Men: A Manual of Courtship and Marriage, written in 1883 by a Methodist minister, which included some salient advice...
1. Whenever you see a woman with a good, full, round back head, combined with a good front, you may be sure that she is capable of giving a good degree of energy and pluck to her children; and better still, it denotes that she is well sexed, capable of a loving husband.
2. Choose for your wife a woman with full bust and good round limbs, as well as a large, well-proportioned head - one who can run, walk and lift a good load.
3. She may seem slow to accord to you the privileges of married life, but defer to her will. It will be quite a shock to feminine modesty when she, a pure-minded maiden, shall be called upon to lie down in the same bed with a man. It will seem repulsive at first, because she will feel that that lying down robs her of her feminine prerogative.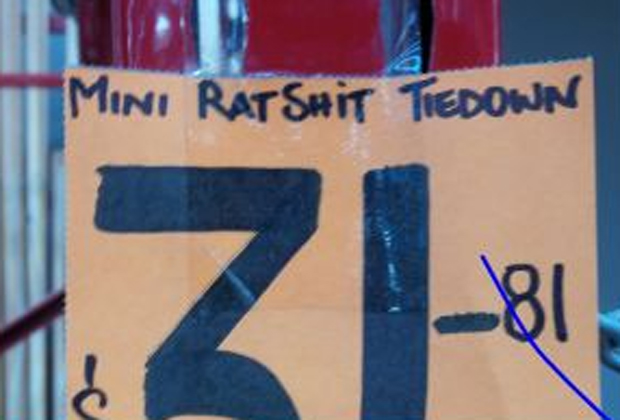 Phonetic spelling tells all.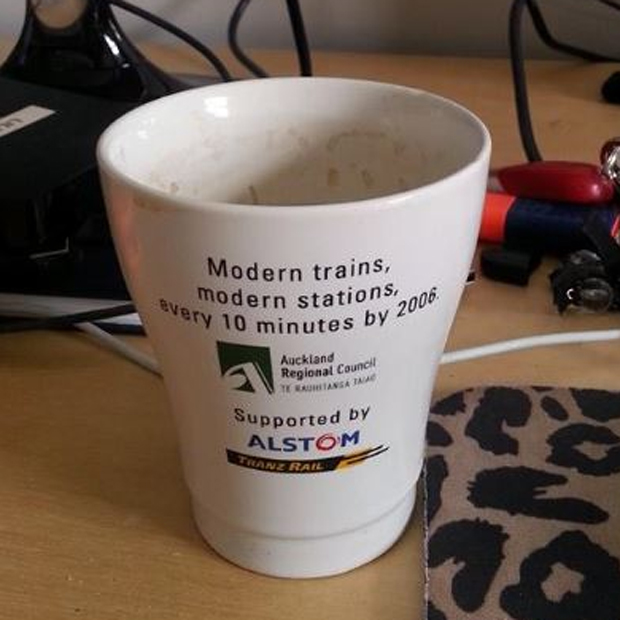 Lesson: Never put a date on any marketing merchandise with a long life.
Read this: Good advice for this woman ...
Picture this: In-your-face carnivorousness in Australia...
Lookalikes: Does every book about Africa have the same cover?
Local: The album art for The Patea M?ori Club's cult classic Poi E (1984) is ahead of its time...
Video: Irony at London roundabout (NSFW language)...
NZ Herald app users click here for today's video.
Got a contribution? Send your pictures, links and anecdotes to Ana at ana.samways@nzherald.co.nz