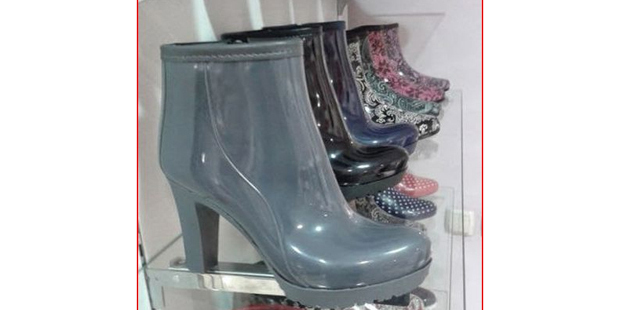 Bosses' bizarre behaviour
After a French minister's list of strict staff rules was leaked online, Guardian readers shared their own bosses' bizarre rules ...
1. "Where I work we have to use sippy cups because someone knocked a cup of coffee on to their computer back in 2004."
2. "A partner at the accountancy firm I used to work at demanded that staff park their cars facing the same direction as he thought it made a good impression on visiting clients."
3. "I had a boss who used to ban people from getting food from the canteen before 12.30, which would be fine except that he used to then pop down at 12.20 to make sure he got his choice of sandwiches."
4. "My manager ends a lot of meetings with the phrase 'Get it done, people' as though she's commanding the crew of the Starship Enterprise or something."
5. "I had a boss when I worked in NYC who tried to force me to sign a non-disclosure form when I found out how old she really was. She kicked up a big fuss about it, saying she could sue me for millions. For some reason I felt sorry for her but I still didn't sign it."
6. "While I was working as a stewardess on a yacht, one of the crew on night watch left a teaspoon in the sink during the night while I was off-duty (sleeping at 3am). When I got up to start work at 7am my boss found the spoon in the sink and fired me. We were in the middle of the Atlantic."
Gas arrears at the very top
Gas supplies to the Pakistani Prime Minister's residence have been cut off over thousands of dollars of unpaid bills, it is reported. Nawaz Sharif is said to be 4.7 million rupees ($56,281) in arrears on his gas bills, but the premier's office is apparently just one of several official buildings to be disconnected in the capital city, Islamabad. Ironically, he had been pushing for a zero-tolerance policy towards gas payment defaulters only days earlier. At a high-level meeting on electricity and gas theft, he said measures on a "war footing" should be taken against perpetrators. (Source: BBC.co.uk)
No-pain love declaration
Asking someone you fancy to "please be my boyfriend/girlfriend" is a traditional romantic milestone in Japanese relationships. Seeing an opportunity for extra revenue, the town of Nagareyama now provides (for a fee) a government document to commemorate that big step. According to RocketNews24.com, since only one party need file the document, the town hopes the form will be a way to declare one's love without the need to risk rejection face-to-face. (Source: News of the Weird)
Cool dad and hot mum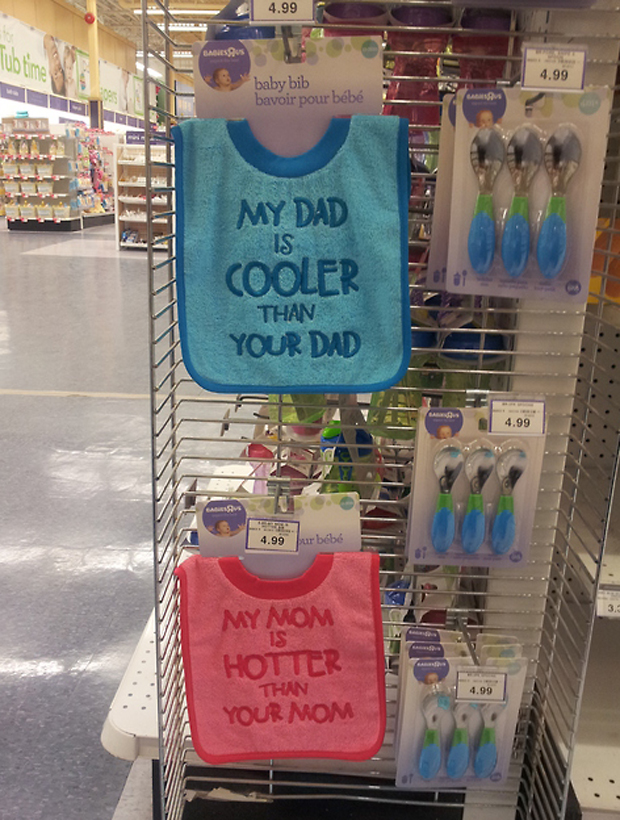 Picture this #1: Superb political hand-dryer graffiti...
Picture this #2: Easter may be a distant memory, but I couldn't pass on this Easter-bunny-in-a-g-string controversy...
Picture this #3: A woman who likes to be photographed while immersed in water...
That's fairly interesting: The Guitardoorbell is a half-size acoustic guitar that sits above a doorway, alerting you with a strum every time someone opens the door. Here's how it works...
Buy it here...
Video: Filmed in 1927 at the Chiswick Baths in London, this quirky item shows an apparently 8ft tall woman. (and an impressive beer belly)...
NZ Herald app users click here for today's video.
Got a Sideswipe? Send your pictures, links and anecdotes to Ana at ana.samways@nzherald.co.nz