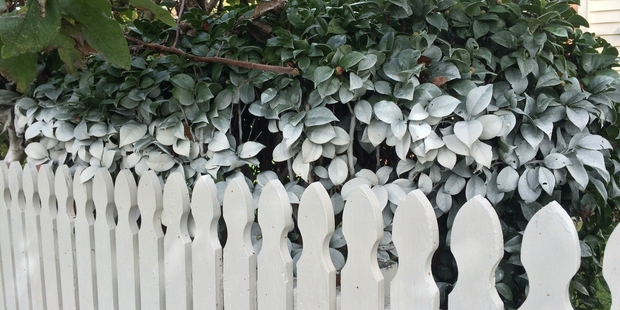 Get the job by using the cheapest quote, then knock $10 off doing it without overspray cover.
Moral dilemma of cheating at work
Ask a Manager is an online advice column for those who are tremendously un-self-aware. An office worker writes: "I have a friend and co-worker who is a gifted writer. She finished her first novel earlier this year and a publisher has offered her an advance that will let her quit our boring job and write full-time, which has always been her dream. I'm happy for her but morally uneasy knowing that at least 90 per cent of the book was written while she was on the clock. She has small children and a home business and has admitted she doesn't have any other time to write. I would hate to destroy her dream but it also feels wrong that our company may be being cheated out of a financial interest in what could turn into a big thing. Should I inform our supervisor or not?"
Beards and when to shave them off
Have we reached peak beard? Researchers in Australia used beards to test a theory that some features become more desirable when fewer people have them.
They showed women sets of pictures of men: cleanshaven, with stubble, or bearded, and had them rate the men's attractiveness. Men with beards scored better when they were surrounded by cleanshaven faces, and vice versa, the research found.
Orange-light runner turns herself in
A driver in Kyushu, Japan handed herself into police for running an orange light. The woman in her fifties went to the local police station confessing to her transgression and asking them to issue her with a ticket. The staff explained that "as long as you entered the intersection while the traffic light was still green, it's not an offence". (Source: Rocket News)
Monument to taking ethics too far
The most recent "monument" offered by People for the Ethical Treatment of Animals is a proposed 3m tombstone along US129 in Gainesville, Georgia, to honour the "several" chickens that were killed when a truck overturned in January. No humans were hurt in the collision, and had the chickens survived, they would have shortly been slaughtered. The Georgia Department of Transportation rejected the proposal.
Are we getting two spring seasons
"Are we getting two spring seasons this year? Neighbour's hydrangeas starting to flower again here in Katikati," says Dan.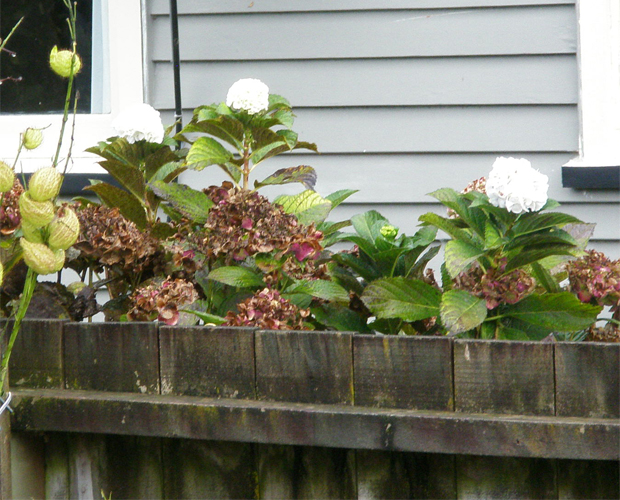 Appointment TV: Field Punishment No 1, a dramatised biography of conscientious objector Archibald Baxter's experiences at the front in WWI on TV ONE tonight at 8.30pm...
Video: This is not a wave pool, but a regular Olympic pool in Mexico City as a magnitude 7.2 earthquake hit Mexico on Friday.
News: Beagle Bed and Breakfast...
Video: In Milford Connecticut during a press conference on rail safety, specifically the importance of standing behind the yellow line, this senator standing beside the mayor, had a close call with a passing Amtrak train...
NZHerald app users click here for video.
Got a Sideswipe? Send your pictures, links and anecdotes to Ana at ana.samways@nzherald.co.nz