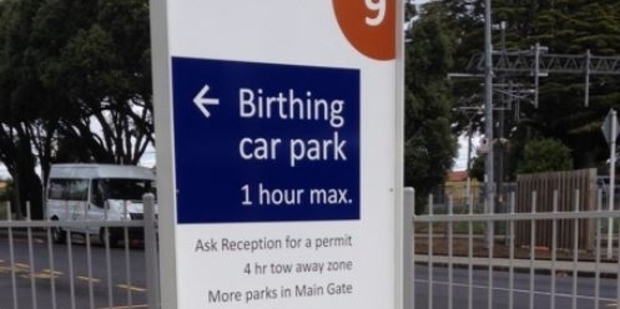 Youngster tells it like it is
Nicola from Epsom writes: "While waiting in the queue at the supermarket with my 5-year-old son, Henry, I asked him what happens at Easter. 'The Easter Bunny comes,' he said with a big grin, followed by a frown and, 'but then Jesus dies'. I tried not to look at any of the other customers waiting to be served. Then Henry brightened up and, with a smile, said, 'It's all right, though, 'cos he comes back at Christmas'!"

I think they mean tongs.
A name not to be sniffed at
The judge did a double-take in a Florida bond court when a bailiff announced the name of a man arrested for drug possession: Edward Cocaine. "What?" uttered a stunned Judge John "Jay" Hurley. "My last name is Cocaine," stated the man in the dock. His name was indeed legal and inscribed on his driver's licence. "You know, I'd thought I'd seen it all," Judge Hurley said. "How many times have the police told you to step out of the car during your life?" "Just about every time I get pulled over," Mr Cocaine admitted.
The 34-year-old Fort Lauderdale man, who was arrested last week for possessing Xanax, explained how he got his name. "My great-grandparents came over here from Greece and they changed it," he said. "That was, like, in the 1920s." (Source: Sun Sentinel)
To be brief ... underwear was not for kids
A picture in Thursday's Sideswipe, of a pair of Rio underwear spotted at the Warehouse with "Caution hot" written on them, was wrongly attributed to the children's section. The marketing manager at Pacific Brands Underwear Group says the underwear featured was an adult size 10 and not for a child aged 10 years old.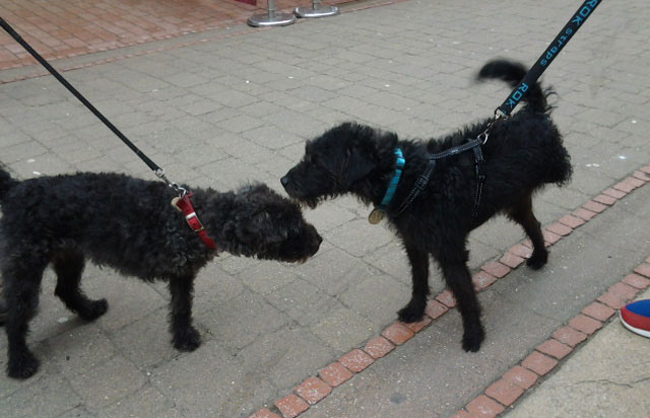 "What are the chances of two 3-legged dogs meeting?" writes Steve Thomas, who took this in Sevenoaks, Kent, UK.
A step too far: A processed carb inspired by Twitter...
News: Mall introduces fast lane and slow lane...
Picture this: 1) Volcanic eruption from space...
2) Stand-off between a bunch of crocs and hippos...
Video: What happens when you give kids a portable cassette player and ask them what it is?

NZHerald app users please click here for video.
Got a Sideswipe? Send your pictures, links and anecdotes to Ana at ana.samways@nzherald.co.nz