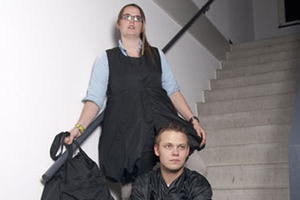 Flyers who don't mind looking like plonkers to save a few bucks can avoid extra baggage fees by wearing their luggage in a giant pocket-filled tunic. The manufacturers claim you can carry 10kg in the JakToGo, which converts to a bag once you disembark.
On yer bike, please, Mr Plod
Facebook update worth repeating: "OMG, hilarious! I just got woken by annoying dog barking and looked out of my window to see the police across the road, mid handcuff. I got all scared ... oh no, a burglar! (Well, of sorts.) The 'portly' man was put into the police car, the dog in the second unit calmed down. Four policemen were busy looking at something on the ground with their torches, but the car was blocking my view. Then a third police car arrived. That's six police officers in total, and one dog. And what had they been looking at? A push-bike (if you're going to steal a push-bike, quite a good one by the looks of it, don't be short and fat and obviously not the owner at 11.45pm! ) But it gets better ... Car one had prisoner, car two had dog, car three was to transport the bike. So Mr Policeman opened the back door and tried to fit it in! Mr Policeman took the bike out of the car and rode it to the police station (notably without a helmet!) leaving his partner to drive the car."
Tip Top job for colourful artist
Mind-numbing jobs: A reader writes. "Back in the 1960s I got a short holiday job working at the Tip Top factory in Mt Wellington. The colouring ingredients were separate to the flavouring ingredients. When the foreman wasn't watching, and to brighten up an otherwise monotonous shift, we'd occasionally mix chocolate colouring with strawberry flavouring. I apologise to everyone who ate one of those confusing icecreams."
PM joins Occupy TV movement
Italy's new Prime Minister apparently has made so many media appearances in recent weeks that the Italian press are talking about Matteo Renzi's "occupy TV" strategy. In just two weeks Renzi was on Italian TV screens for an average of nearly five hours a day, La Stampa newspaper reports. The media offensive includes 51 hours of news bulletin time, 22 hours of which were from his speeches. In addition, Renzi spent more than 17 hours as a guest on Italian political talk shows, especially in the evenings. (Source: bbc.co.uk)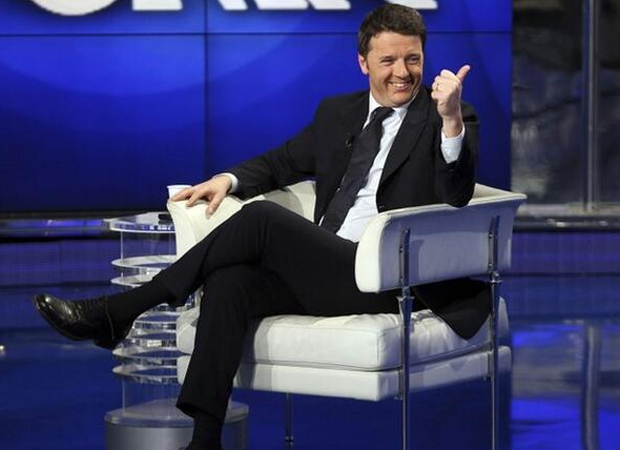 Hi-tech: Retro cassette player iPhone speaker...
Video: Never too cute for martial arts...
Picture this: Lying packaging...

Video: Dinner is served - in slow motion. That white shirt tells me there's some tomato pasta sauce coming...
Dinner Is Served slow-motion from Craig Carson on Vimeo.
NZ Herald
app users click
here
for today's video.
Got a Sideswipe? Send your pictures, links and anecdotes to Ana at ana.samways@nzherald.co.nz