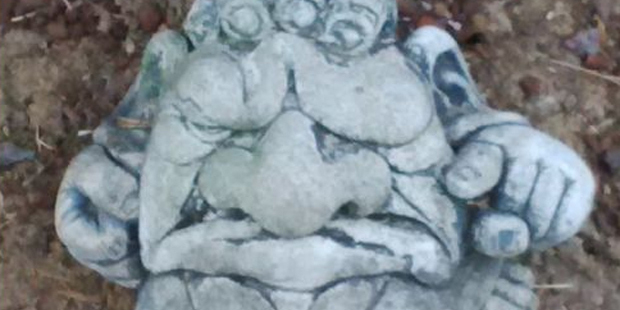 Nick Cottle tidied up the gardens and found Winston Peters hidden in there.
Clever way to tackle real estate scrum
Richie McCaw has gone into real estate. But it's not the legendary rugby player ... check the spelling for a start. Real estate agent Luke McCaw has joined the recently opened Bayleys Ponsonby office, led by Andrea and Duncan Ritchie. The Ritchie/McCaw team are probably hoping to tackle the market with their clever marketing pitch.
Sneakers from hell
A 12-year-old girl from New Mexico officially has the smelliest sneakers in the US. Jordan Armstrong wore the shoes, held together by duct-tape, everywhere for two years and was proclaimed the winner at the Odor-Eaters National Rotten Sneaker Contest at Ripley's Believe It Or Not! Times Square. The contest, in its 39th year, is a publicity stunt for foot-care manufacturer Odor-Eaters and open to kids. George Aldrich, a "Master Sniffer" for Nasa, is a judge. He told the Huffington Post: "I still gag sometimes when I judge this contest.
The kids who live on farms and near ponds tend to do very well. Walking through a chicken coop is especially effective." Aldrich is a chemist for Nasa and for more than 40 years, has made sure that all smells on spacecraft are acceptable.
In the dark over lamp post
Birmingham City Council outraged residents after spending £2000 ($3840) on a lamp post, the light from which is blocked by a conifer tree. It was part of an upgrade of the city's 95,000 street lamps, replacing fluorescent lights with energy-efficient LED models. The contractor, Arney, said it was working with the property owner to "ensure that the obstruction caused by the overgrown trees is removed".
Des Olney writes about the advertisement: "I have noticed the extended (added) vowel in words such as 'blown' and 'known' quite often when news items are being read on TV, but now it has extended to 'English as she is writ' apparently."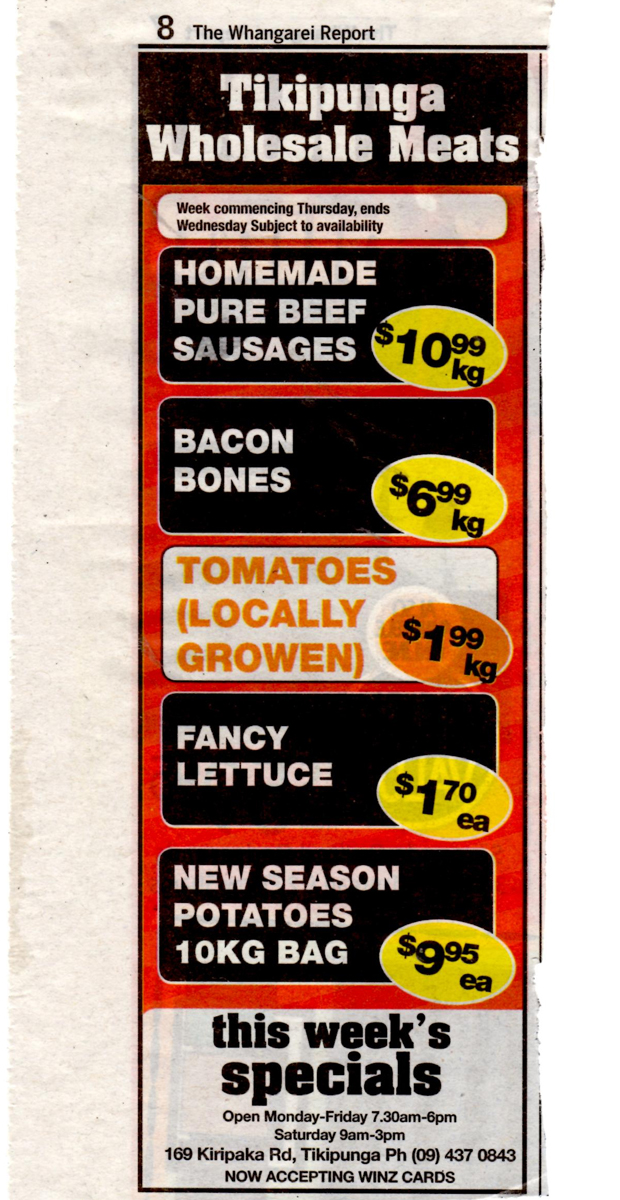 Video: Chef peels bulk apples with a power drill...
News: Coming from a dairying country and with my personal passion for cheese and yoghurt products, I find this particularly disgusting...
A commuter writes: "I use the Esmonde Road --SHI on ramp going to the city from Takapuna. NZTA has a webcam so you can check the traffic flow before you set out. This is often necessary as this is probably the busiest on ramp in the country. Seven weeks ago I notice that the camera had shifted slightly, restricting the view. I wrote in thinking this was being helpful. A prompt reply acknowledging this, plus several follow-up emails to see if my query was being handled satisfactorily. Well yes, my query was acknowledged OK, but no action had been taken. The camera is STILL askew."
Video: What should we think about death?
NZ Herald app users click here for today's video.
Got a Sideswipe? Send your pictures, links and anecdotes to Ana at ana.samways@nzherald.co.nz